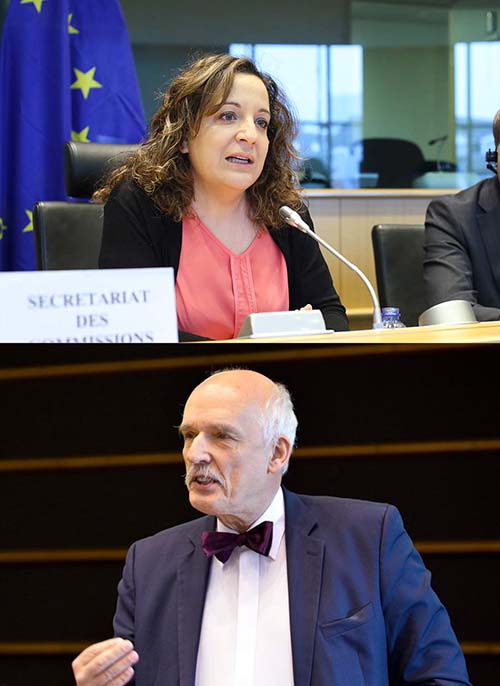 It was not very surprising when the video of Janusz Korwin-Mikke, a Polish member of the European Parliament, went viral in early 2017. On the floor of the EU parliament, the Polish right-wing extremist stood up and proclaimed that; "women must earn less than men because they are weaker, smaller and less intelligent!".
Responding to the Polish man, the Spanish EU parliamentarian Iratxe Garcia-Perez stood up and, after a few powerful lines, concluded that; "I am here to defend all European women from men like you!". If it were up to Mr. Korwin-Mikke, she (and all women alike) should not have the right to be representatives in the parliament. Clearly, women are still forced to defend their rights.
At large, this story illustrates how long the journey really is towards gender equality. However, it is of course not only the EU that suffers, but gender inequalities are spread across the world and affect all branches of all societies. It is therefore vital that we consider gender impacts when we talk about development. For instance:
1. The economic inequality, where the world's countries loose 160 trillion dollars (yes, trillion) in wealth due to salary gaps between men and women.
2. The legal inequality, as 104 countries still have laws preventing women from working certain jobs.
3. The political inequality, where (out of the world's 46.076 members of parliaments) 3 out of 4 are men.
4. The health inequality, where 830 women die from complications related to pregnancy or childbirth every single day.
As such, gender matters for development to be successful. FUF Lund, a part of the Swedish Development Forum, has prepared an issue of FUF Magazine that will touch on a number of these issues and take you from Indonesia – via South Africa, Rwanda, Kosovo, India and Russia – to Australia. If you also think that gender matters, feel free to share this magazine in order to spread some light into the dark corners of the world (where people like Korwin-Mikke probably hides)!
Have a good read!