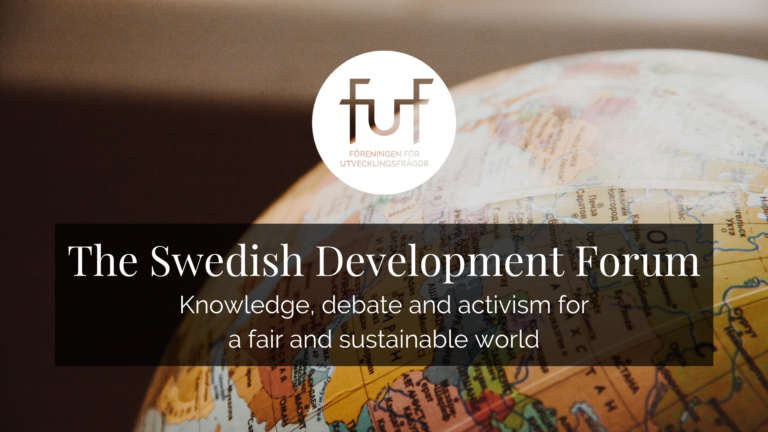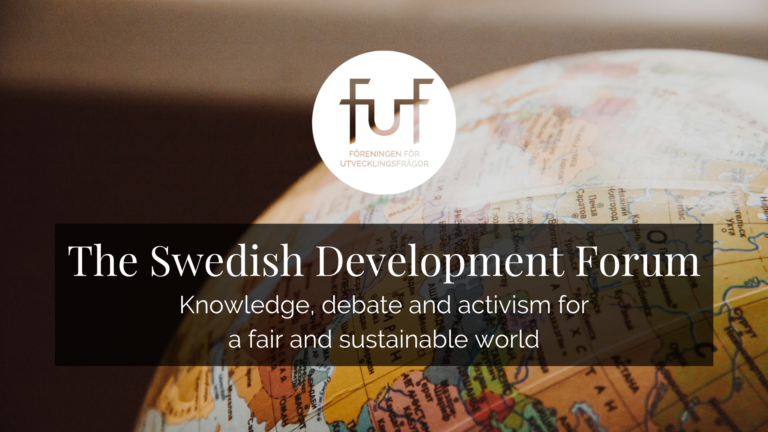 Welcome to The Swedish Development Forum (FUF)
The Swedish Development Forum (FUF) is a non-partisan and religiously independent non-profit organization. Our purpose is to inform, raise awareness and generate debate about global development issues and Sweden's role in the world. We want to contribute to knowledge, debate and engagement for a just and sustainable world.
FUF believes that civil society has a central role in working for global sustainable development. Freedom of speech and access to information is a vital part of a democracy. Therefore, FUF works to engage the Swedish public in global development issues, enabling people to work for a just world – both in their everyday lives as well as by demanding that their elected representatives take action.
At FUF, we work with capacity-building activities for our active members; build and spread knowledge on global development via seminars and events; and write and publish articles on contemporary development issues.
Most of our information is in Swedish. Click here to reach our Swedish webpage.