FUF Lund Magazine has interviewed Birgitta Göransson Liste, the chairperson of the Swallows India Bangladesh to hear about work, civil society and the role of rural- and community development. The organisation has been working with rural development in India and Bangladesh for the last 60 years. One area of focus has been small-scale organic agriculture.
Birgitta started her experience in India as a volunteer in India in the 1970s. India has changed a lot since then.Today, 50 percent of the population in India live in the countryside. People are facing different challenges including such as access to land, and poverty. But how can you then work for people in the countryside?
According to Birgitta, it is important to work from the village level and with local democracy. It is also important to listen to the local farmers. It is also the question of gaining a livelihood and having a roof over your head and control over your life.
Birgitta also says that the work of non-governmental organisations (NGOs) changes over time, but that the values stay the same. Crucial to development is the local perspective, and to work with different thematic areas such as organic agriculture. She says that there are various aspects to think about, one aspect is power-relations. In the 1970s the Indian government viewed organic agriculture as anti-social and a crime. This was because India had signed agreements with the US and different agribusiness companies. This was also a time when the green revolution with hybrid seeds, fertilizers and pesticides took place. It resulted in monocultures and had consequences for people and the environment. With the green revolution, local seeds developed over generations got to a large extent replaced with hybrid seeds. But there has also been a counter-movement. Today organic agriculture is more accepted.
Birgitta adds that seeds are crucial for organic agriculture because seeds are adapted to the local context and that the Swallows has collected seeds and created local seed banks. But seeds in themselves are not enough.
– There is also a need for training in organic agriculture. You cannot leave seeds in a corner, you need to think one step ahead, says Birgitta.
Other important aspects are long-term projects and being able to prove the effectiveness of the work. Birgitta brings up the work of the NGO Kudumbam, its charismatic founders and changes over time. Kudumbam has worked with training in organic agriculture, farmers field schools and different methods for sustainability.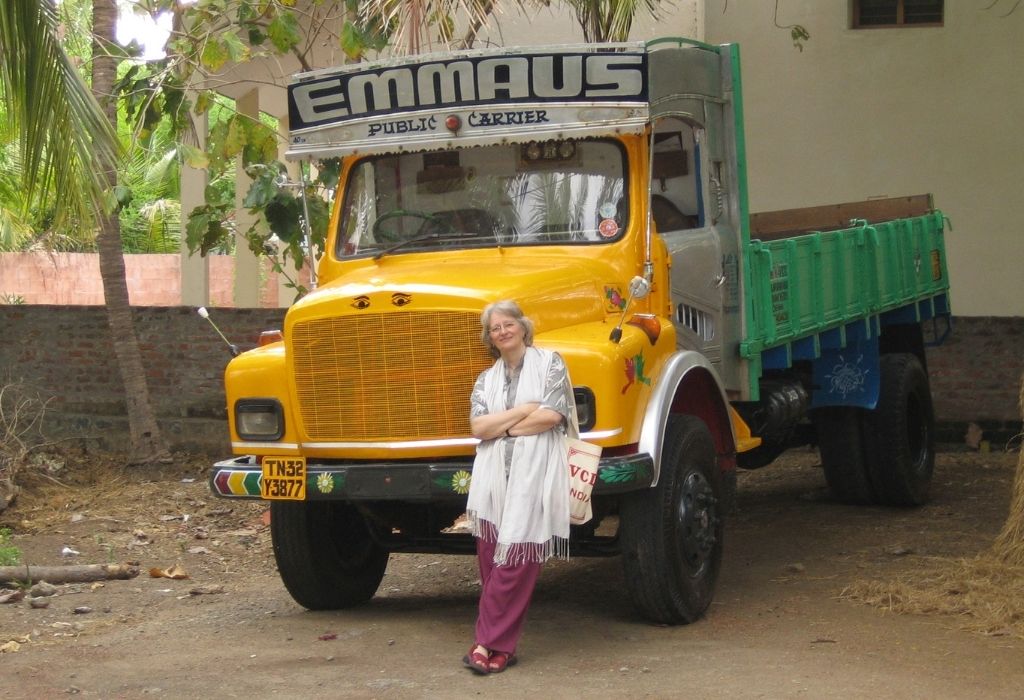 Birgitta says organizations like Kudumbam are successful since they are not only working in project cycles of 4 of 5 years but building trust, and not leaving in hard times, but to listen to the local people.
To end the interview FUF Lund asks Birgitta how one can understand the recent farmers' protests 
– There is a lot of frustration on the local level because of the change of climate, both environmental and societal. It is also about politics in general. People can get robbed of their power, it is the powerlessness that people act upon, Birgitta concludes.