Here you will find the editorial material from Almedalen 2018. You will find all articles from Almedalen 2019 here.
Three years ago, it was decided that the whole world would work together towards Agenda 2030. A global agenda that includes 17 sustainability goals, the sixth of which is to ensure sustainable water use and sanitation for all. During Almedalen Week, many actors gather to discuss water. Water is a local asset, but you look up a […]
Of: Karin Klerby, July 30, 2018
Also during this Almedalen week, Swedish arms exports have been raised during talks concerning Swedish foreign policy. During the week, I had the opportunity to interview several important representatives of the Swedish peace and disarmament movement about their views on Sweden's foreign policy and the new regulations for Swedish arms exports, as well as their criticisms and expectations with it. At the same time as Sweden […]
Of: Louise Ricknert, July 30, 2018
In the struggle to achieve the 17 goals within the framework of Agenda 2030, lessons from behavioral economics are applied, where the basis lies in shaping plans according to how we humans make decisions. FUF reports from a seminar where this issue took place with Ida Lemoine from the Behavior Lab. Behavioral economics is about how psychology affects different individuals and […]
Of: Fahmi Yusuf, July 20, 2018
During Almedalen Week, seminars are held that mention or focus on the global goals. I see the colorful symbols adorning street talkers and pins. Still, my impression is that global development issues get less space the further away from Sida's "Sweden in the world" square I move. I wonder if ordinary people are aware of the global goals, so I […]
Of: Sofia Brännstrom, July 10, 2018
In a packed tent on Sida's "Sweden in the world" square, I am eager to hear what representatives of Individual Humanitarian Aid, RFSU and Linnéa Claesson, public debater and activist, have to say about the increased threat to women around the world. The seminar will be about the role that civil society can play in a time when women's […]
Of: Fanny Persson Jaunzems, July 9, 2018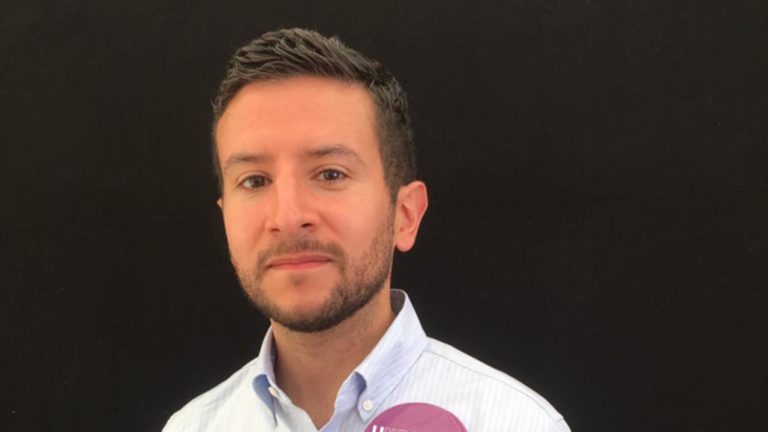 Union to Union on the Government's Action Plan for Agenda 2030
The government recently released its action plan for the implementation of the global sustainability goals Agenda 2030. Sweden has a far-reaching tradition of listening to Swedish trade unions, but has it worked sufficiently with the labor law perspective also within the global sustainability goals? FUF has investigated what the trade union movement thinks.
Of: Louise Moberg, July 5, 2018
The world's health is improving. In two decades, the proportion of HIV-infected people has decreased, the proportion of measles-vaccinated children has increased and the mortality rate of malaria-infected people has decreased. This emerged during a panel discussion with representatives of the Bill & Melinda Gates Foundation, Médecins Sans Frontières, Global Financing Facility, Gavi and the Global Fund. The road to better global health is thus moving forward, but is at the same time lined with parallel […]
Of: Karl Follin, July 5, 2018
You can read daily about the great climate changes and global warming that are affecting our world today. Researchers around the world agree that it is humans and our extensive overconsumption and emissions from the burning of fossil fuels that are the cause of climate change. This has led to states, companies and organizations around the world actively seeking […]
Of: Sadreddin Mahmoudi, July 4, 2018
Representatives of S, Mp, C and M on Monday discussed the UN's continued function as a platform for international issues, the ongoing reform work and Sweden's role in the organization. It is a challenge to discuss the reform work of such a large and narrow organization as the UN in 45 minutes and therefore the seminar left much to be desired. The parties agree […]
Of: Amanda Herrström, July 3, 2018
It's Monday during Almedalen Week 2018 and I end up under rain and gray clouds when I visit the Swedish Migration Agency's stand to listen to a seminar on last week's EU summit for the Council of Ministers. The Swedish Migration Agency has presented orange blankets for us in the audience to warm us up with, but unfortunately the seminar itself was a cold shower for me […]
Of: Kristina Fedai, July 3, 2018
Sexual and reproductive health and rights (SRHR) is a topic that business representatives, party politicians and civil society experts discuss during a number of seminars during the week. But what will be the result in practice, when panels unanimously raise the complexity of the issue without providing concrete solutions?
Of: Klara Nordström, July 3, 2018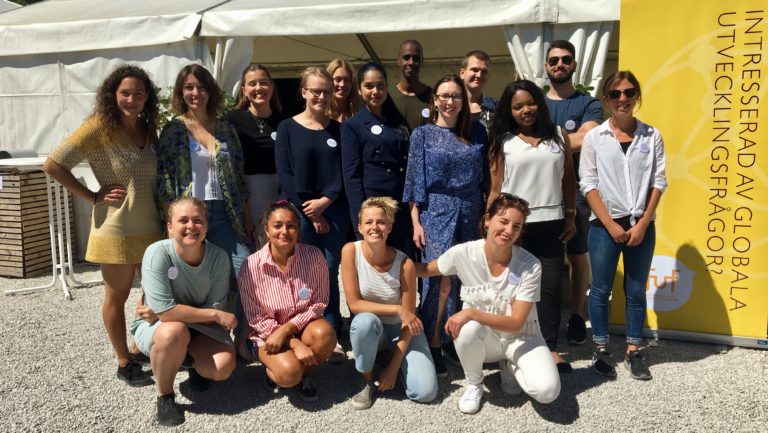 Here, our editorial staff will publish analyzes, chronicles and news throughout Almedalen on an ongoing basis. Welcome to FUF in Almedalen!
Of: The editorial staff, June 28, 2018