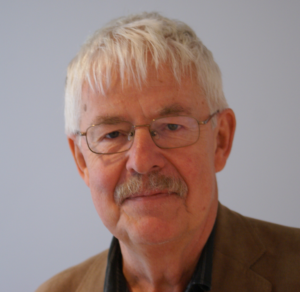 Stefan de
Vylder, 77 years old. Economist and author. Former chairman and board member of FUF.
When and how did you get involved in FUF?
I don't remember when I went to my first FUF meeting, but I was elected to the FUF board in the late 1970s when I was around 30 years old. I thereby contributed to a strong rejuvenation of a board which mainly consisted of older men employed by Sida and the Foreign Ministry. The discussion minutes from the board meetings during FUF's very first years, before my time, is, with today's eyes, slightly comical to read: "Mr. Kalderén proposed...Mr. Forsse agreed but stated that...Mr. Radetzki objected to this" etc.
When I then made a comeback on FUF's board in 2001-2010, of which the last four years as chairman, it was hardly about rejuvenation. I was now one of the oldest on the board, and a large and growing proportion of FUF's members were students.
What issues were you passionate about and thought were important during your time at FUF? What issues do you consider to be the major development issues at that time?
In the 1970s, the Vietnam War, the liberation struggle in Södraw Africa and international solidarity central. Like the debate on aid and the question of a "new economic world order". In the early 1980s, the debt crisis in Africa and Latin America came to the fore, and FUF arranged many seminars on this and similar themes.
Do you want to share a memory from your time at FUF?
Sometime shortly after the liberation of Zimbabwe, Robert Mugabe visited Sweden, and from the Foreign Ministry FUF received a request if we, as a politically independent NGO, could organize a open meeting on neutral ground. I was then working at the School of Economics in Stockholm, and was able to book the large auditorium for Robert Mugabe's speech, which was brilliant. The FUF meeting perhaps represents the pinnacle of Mugabe's prestige - after that it was all downhill.
What do you think is FUF's strength?
The mix of active and creative students and experienced, and sometimes even wise, veterans.
What do you think FUF should focus on going forward?
Knowledge and commitment. Both are needed. And in these dark times (autumn 2022), I would like to see critical conversations about the consequences – political, economic and environmental and climate – of global militarization. Which I personally find disgusting.