Violence and a humanitarian crisis are raging in the province of Cabo Delgado in northern Mozambique. Thousands of people are fleeing after the armed Islamist group known locally as al-Shabab burned villages and committed brutal killings.
- To be able to solve the situation, support from other countries is needed, says Diamantino Nhampossa who works for We Effect in Mozambique.
Since 2017, violence has shaken the province of Cabo Delgado in northeastern Mo.çambique. On March 24 this year, al-Shabab - which claims to have links to the terrorist movement IS - the worst attack so far when they attacked the city of Palma. According to Aljazeera The armed Islamists set fire to houses, murdered dozens of people and forced thousands to flee the city. Earlier in March reported the BBC about how the Islamists used brutal violence such as beheading children. Since the conflict in Cabo Delgado began, 2600 people have been killed and more than 70 displaced, according to Aljazeera.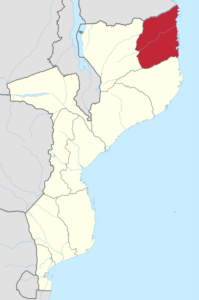 Despite updates from the BBC and Aljazeera, the flow of information about what is actually going on in Cabo Delgado is uncertain.
- We do not have much facts, we do not know what the truth is, says Diamantino Nhampossa, which reflects DN's reporting that Moçambique's government is very secretive as regards information on the situation in the province.
Amnesty International has released a report in which they accuse al-Shabab, but also government forces and the private South African military company Dyck Advisory Group, which is fighting on the government's side in Cabo Delgado, of violating international humanitarian law. According to Amnesty, all three warring parties have carried out attacks on civilians.
What, then, does the al-Shabab group want to achieve with the violence? Diamantino Nhampossa explains that they want to build a caliphate:
- MoçAmbique's coast is largely Muslim and many live in poverty. This makes it easy to recruit young men who are promised large sums of money by the Islamists, says Nhampossa.
Diamantino Nhampossa says that We Effect supports a research study that will contribute to an analysis of the situation in Cabo Delgado. The aim of the study is to explain why young men and women join al-Shabab and result in recommendations for how to work preventively.
We Effect focuses a lot on understanding the cultural and historical aspects that affect how people understand the world. Nhampossa says that in Mozambique - where they operate in 7 of the country's 11 provinces in collaboration with local partner organizations - for example, they work to combat taboos that negatively affect social and sustainable development through dialogues, education and information dissemination.
Swedish and international media believe that one factor in the conflict is that the province of Cabo Delgado is rich in natural resources. The BBC explains that in the years 2009 to 2010 major discoveries of gas and rubies were made in the province. Instead of benefiting the local population, it was the elite who profited from natural resources.
- The irony is that the provinces in northern Moçambique is rich in natural resources and has good agricultural land, but still people are poor, says Nhampossa. When the gas was found, multinational companies came to Cabo Delgado. Then the conflict started.
According to the BBC, the city of Palma has now been taken back by government forces. But the city's residents are scared to get back to their homes. In temporary camps and with the help of aid organizations, people must try to cope as best they can. On the Afungi Peninsula, MSF has a team in place. People are hurt, hungry and shocked.
- To end the conflict, support is needed from countries that have experience in fighting terrorism, Nhampossa emphasizes.
Moçambique's government has asked for help with international resources and military training. US military troops are currently in the country to contribute to this, reports the BBC.