Women killed by intimate partners or family members account for 58 percent of all female homicide victims reported globally last year. We need to recognize that a lot of homicides should be regarded as casualties in the war against women.
Hate crimes perpetrated by men against women and girls simply because they are females is not a new phenomenon. Our sex has been targeted throughout the centuries - from the burning of witches in the past, to today's widespread custom of killing unwanted female infants, honor-related killings, and deaths as a result of domestic or intimate partner violence. The term "femicide"Was coined to define this phenomenon. That is, the killing of women by men motivated by hatred, contempt, pleasure, or a sense of ownership over women, rooted in historically unequal power relations between women and men. Some countries have brought femicide into their legislature as an attempt to combat the structural culture of male violence. Despite this, there is still no standardized definition of femicide globally.
On the 25th of November, the International Day for the Elimination of Violence against Women, the UN released their global study on homicide which focused on gender-related killing of women and girls. The study shows that women killed by intimate partners or family members account for 58 percent (50 000 women) of all female homicide victims reported globally last year. These findings illustrate how women continue to bear the heaviest burden of lethal victimization as a result of gender stereotypes and inequality. Victims of femicide by a current or former partner is usually a result of the culmination of prior gender-related violence. Fear of abandonment and jealousy are among the motives. Women killed by family members in dowry and honor killings are common across certain regions because of their expected roles and inferior status.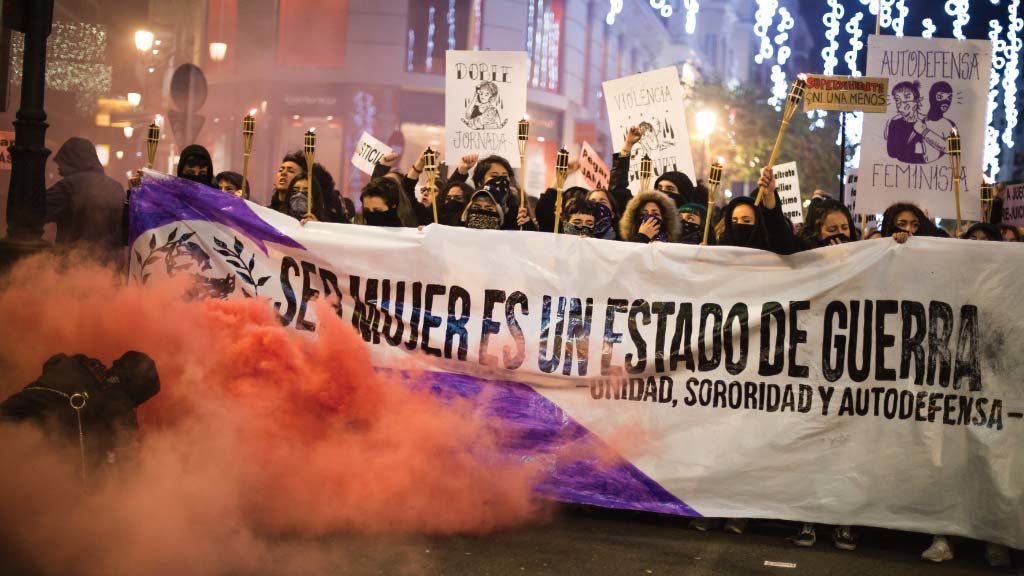 However, the study does not capture all killings of women which could be labeled as femicide. It excludes the deaths of women outside the family sphere, like murdered female sex-workers, lethal mass rapes and killings of women in armed conflicts. Still, we do know that women continue to be killed simply because they are women. Gender stereotypes, patriarchal norms and gender inequality - it all comes down to power relations. Just like opposing groups and nations have engaged in wars against each other, large numbers of men are engaged in a war against women. The traditional definition of war, in its most basic form, is an active conflict which claims more than 1000 lives a year. Moreover, the modern warfare definition, also called the "new wars", Does not necessarily entail clearly defined actors like nations. Rather, most cases involve multiple formal and informal actors, often in a non-specified geographical area.
The femicide victims of the world surely amount well enough towards this definition of warfare. Therefore, we need to recognize the intent and power relations behind murders and that a lot of homicides are, in fact, femicides. So, why should we not call it what it is, a war on women.