The EU's tightening climate policy demands that Sweden's climate policy direction be designed so that we reduce our emissions. The government has prioritized climate compensation to achieve the climate goals. But there are divided opinions on whether both the EU's and the government's policies actually lead to better climate effects.
Climate change is one of the biggest crises of our time, and developments continue to accelerate. In June this year the highest global average temperature was measured so far, which has surprised researchers. In order to reduce emissions, several comprehensive legislations are in place, including the European one climate act Fit for 55 - which aims to reduce EU emissions by at least 55 percent by 2030 and make this a legal obligation for member states. The main tool for reducing emissions is the EU's emissions trading system, the EU ETS. The system is one of the few initiatives in the green transition that is binding and requires responsibility for industries and companies.
The system means that the total scope for emissions of greenhouse gases is gradually reduced. In April, one was adopted comprehensive reform of the EU ETS, which led to faster reductions in emission allowances and a more ambitious emissions reduction target of 62 percent by 2030, based on 2005 levels. It has also expanded the system to include emissions from maritime transport and international aviation, and a gradual phasing out of free allowances for certain sectors. Sweden therefore faces a challenge for how the direction of climate policy should be designed in accordance with the tightened system.
The government's current climate policy does not reach the goals
Since Ulf Kristersson's (M) government took office last autumn, it has put forward several proposals on how to achieve both Sweden's and the EU's climate goals. The government wants to prioritize climate compensation, that is climate investments in poor countries, something like Uttvecklingsmagasinet previously reported on. Several researcher believes, however, that climate compensation means that Sweden transfers the responsibility for emission reductions to other countries, that the climate benefit is insufficient and that local populations are negatively affected. On the other hand, Björn-Ola Linnér, climate policy researcher and professor at Linköping University, highlights the advantages of climate compensation.
- It is good that we contribute extra funding to support climate change in poorer countries, if they are invested in measures that could not otherwise be implemented.
At the same time, he believes that this must not mean that we lower our ambitions at home.
In Sweden, the government wants to use one new technology for capturing carbon dioxide. This means that carbon dioxide from burning biofuels is captured and stored, which theoretically results in negative emissions. Even this technology is controversial as the development of the technology is still at an early stage and cannot replace emission reductions, according to experts.
The government's climate policy can lead to Sweden does not achieve the climate goals which the Riksdag adopted in 2018, including zero net emissions of greenhouse gases in 2045. The Climate Policy Council, the independent expert body that evaluates the government's climate policy, and The Swedish Environmental Protection Agency rather claims that the government's decision in the near term will lead to increased emissions. They also believe that the initiatives proposed in the government's climate policy cannot compensate for the lack of emission reductions, which are due, among other things, to the reduction obligation - that is, companies that sell fuel are forced to ensure that emissions of fossil fuels are reduced. The government has chosen to lower the reduction obligation in order to get cheaper fuel prices, but according to the Energy Agency, the reduction obligation is decisive instrument of control to reach Sweden's energy and climate goals.
Sweden's climate policy decisions determine the amount of emissions internationally
There are also suggestions on how Sweden can reduce them consumption-based emissions, that is, both domestic emissions and emissions that occur in other countries as a result of Swedish consumption, from households as well as the public sector.
Emma Nohrén, member of parliament for the Green Party and chairman of the environment and agriculture committee, is leading an investigation into this. In an interview with Uvecklingsmagasinet, she believes that it is important to review and minimize these types of emissions, but that we must at the same time support developing economies in the green transition.
- We must make sure that we also have aid work that helps other countries to come up and cope with the new requirements, she says.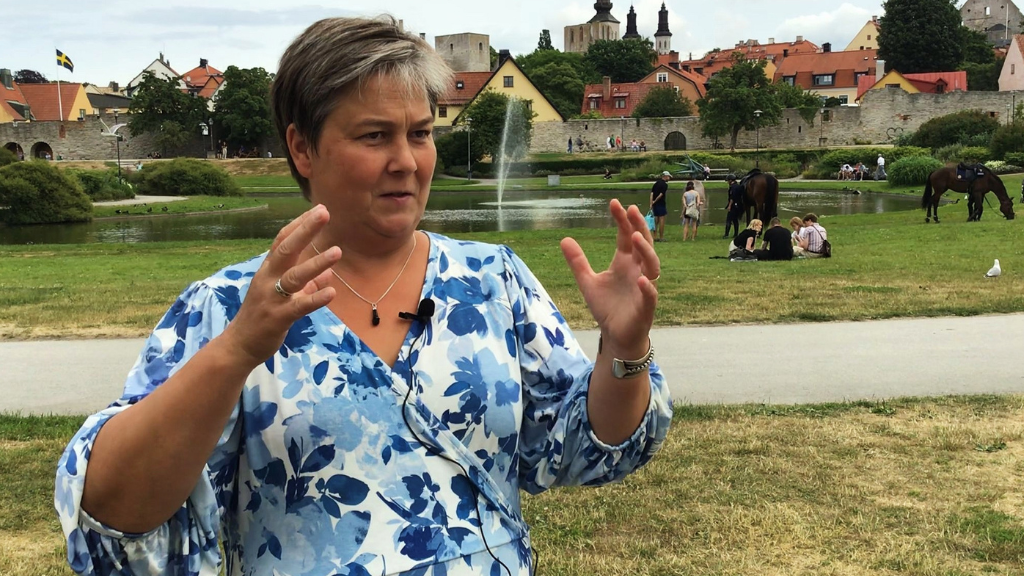 Beatrice Timgren, Member of Parliament for the Sweden Democrats and member of the Environment and Agriculture Committee, is positive about the EU's new emissions system and believes that it is effective in that it can benefit the market.
- We do not want an environmental policy that affects Sweden's or the EU's competitiveness, because then it will be counterproductive, says Beatrice Timgren in an interview with Utvecklingsmagasinet.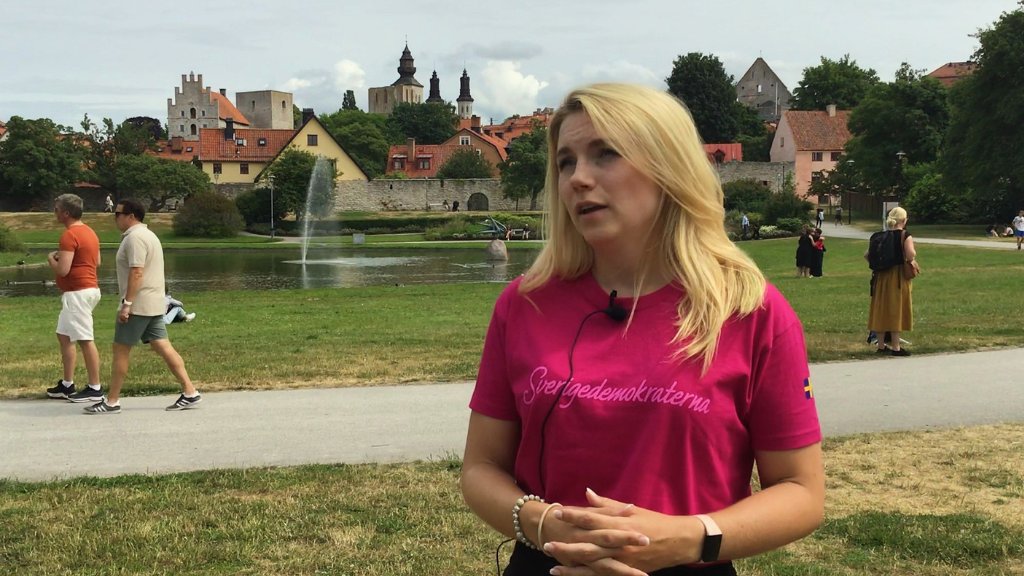 Experts disagree on the effect of the EU system
The question remains, however, how big a climate effect the tightened EU system will actually have. It is unclear whether the mechanisms lead to better climate effects, according to Anna Hallam, head of the unit for sustainability and development cooperation at Kommerskollegium.
- A carbon dioxide price is only a small cost in the companies' total production costs, she writes in a comment to Utvecklingsmagasinet.
Björn-Ola Linnér, on the other hand, believes that the system will be effective in protecting low-emission Swedish industries, which would otherwise have been out-competed on the market by industries that moved their operations outside the EU. However, it will affect low- and middle-income countries, whose economies are dependent on production income from industries. In order to facilitate climate change in these countries, we must support them through bilateral agreements, he emphasizes. Such agreement means that the EU works with low- and middle-income countries to reduce carbon dioxide emissions in their manufacturing industries, and supports them with aid to facilitate their adaptation to the new directives.
Is it possible to offset the climate in a sustainable way?
- It certainly does. But those options are not that many. The most important thing is that we contribute to climate change, biological diversity, education and poverty alleviation in vulnerable countries, concludes Björn-Ola Linnér.
FUF has sought climate and environment minister Romina Pourmokhtari (L) and state secretary Daniel Westlén for a comment, without result.
Climate compensation and EU ETS
Climate compensation means that whoever causes emissions can pay for the corresponding amount of emissions to be reduced elsewhere. It can be done in different ways, but the most effective tool in place today is the EU's emission rights trading.
Trading in emissions rights - also called the EU Emissions Trading System (EU ETS) - is a system within the EU's climate package Fit for 55 to compensate for the climate. The purpose of the system is to reduce emissions of carbon dioxide and other greenhouse gases over time. It is a central tool for the EU to steer the member states' climate policy direction. Participants may only emit a certain percentage of emissions, but can buy and sell emission rights between themselves. This creates a price for emission rights and thus for emitting greenhouse gases
But there are gaps in the EU ETS system. Among other things covered 60 percent of the emissions within the EU not of the system. These emissions come mainly from the transport sector. Therefore, the regulatory framework is being gradually tightened.
Sources: The Nature Conservation Society and the Swedish Environmental Protection Agency