At the end of March, government critic Paul was released Rusesabagina, who is portrayed in the film Hotel Rwanda, suddenly from prison. He was convicted in 2021 over his denials of sponsoring rebel groups that carried out deadly attacks in the country, but the trial has been criticized by several countries and human rights organizations for being politically motivated. Now Paul has Rusesabagina allowed to return to his family in the United States – but at the price of a promise that stop get involved in Rwandan politics.
On March 24, 2023, one was unexpectedly released statement from Rwanda's Minister of Justice Emmanuel Ugirashebuja that government critic Paul Rusesabagina was suddenly pardoned by the President of Rwanda. Paul Rusesabagina was released from prison shortly thereafter and allowed to return to his family in the United States. The circumstances surrounding his release are still unclear, but according to with the BBC was it thanks to diplomatic pressure from the US with Qatar as a diplomatic intermediary.
"Our family is finally reunited"
Paul Rusesabagina's family is relieved that he has finally been released from prison:
- Thanks to ALL who worked so hard to bring him home, Rusesabagina's daughter signed Twitter after his release:
- Our family is finally reunited.
US Secretary of State Antony Blinken also spoke out in one press release:
- It is a relief to know that Paul is reunited with his family, he said.
The New Times, Rwanda's state-controlled newspaper, focuses on the presidential pardon in its reporting and underlines that those pardoned can have the pardon revoked if they repeat the crimes for which they were convicted.
Criticized trial
In August 2020, Paul Rusesabagina was arrested in Rwanda, according to own data in that a private jet he had taken from Dubai to go to neighboring Burundi landed in Rwanda instead. In September 2021, he was sentenced to 25 years in prison for terrorism, more specifically for having supported a rebel group that carried out deadly attacks in Rwanda in 2018 and 2019, writes The New York Times. 25 years is basically a life sentence for Rusesabagina, who was 67 years old at the time of the verdict.
- He founded a terrorist organization that attacked Rwanda. He contributed financially to terrorist activities, said judge Beatrice Mukamurenzi in his statement.
The trial has received massive criticism from, among other things USA, Belgium and the EU Parliament. According to his lawyers, Rusesabagina has been subjected to torture in prison, and he himself believes that the trial is politically motivated, writes The New York Times.
Rusesabagina co-founded the opposition party MRCD, Rwanda's Movement for Democratic Reform, reports SVT. He has, however previously denied involvement in the violence perpetrated by the MRCD's armed wing the FLN.
But along with the Justice Minister's statement, the Rwandan government also published one letter from Rusesabagina to Kagame, where Rusesabagina asks for forgiveness for what he has done. In the letter, he admits that he has certainly been responsible for the FLN's use of violence in the country.
He also writes that he will now leave Rwandan politics behind, if he is released and is allowed to return to the United States to engage in "quiet reflection". This can therefore be interpreted as Rusesabagina being released in exchange for him being silenced, the newspaper believes The Conversation.
According to Rusesabagina's supporters, he has been forced to express himself in this way, against the promise of being free, the newspaper writes The Rwandan.
Rwandan president criticized for persecution of government critics
Paul Rusesabagina has long been a vocal critic of Rwandan President Paul Kagame and his government. Among others Human Rights Watch has long condemned the treatment of Rwandan political dissidents and government critics – both domestically and abroad. The decision to release Rusesabagina can according to The Conversation seen as a sign that Kagame wants to curb that criticism.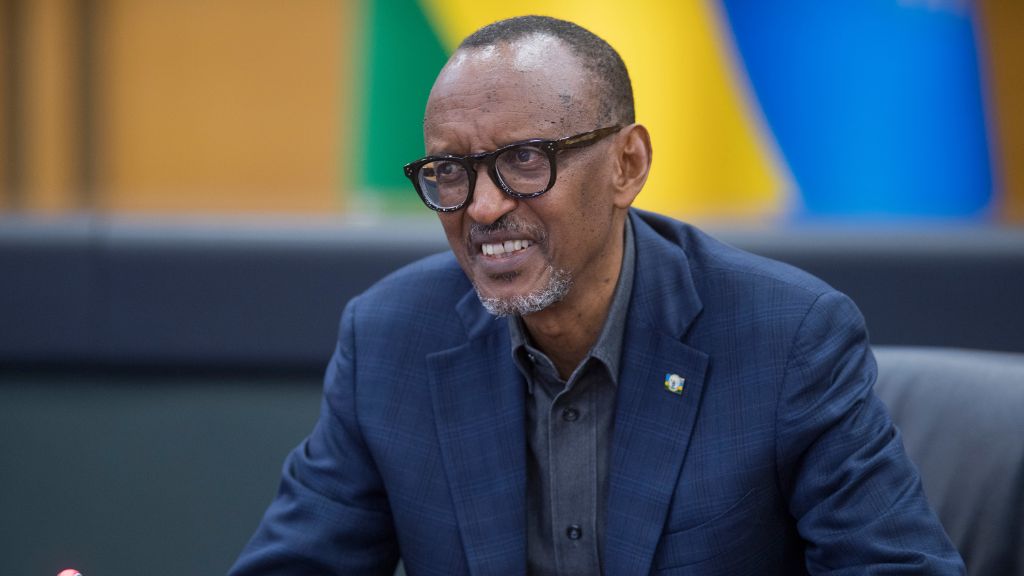 In addition, recently started the annual commemoration period of the 1994 genocide - a period which means that the eyes of the world are directed towards Rwanda. President Paul Kagame can thus use the release of Rusesebagina as a tool to appear as a magnanimous leader who is leading his country towards national reconciliation, believes The Conversation.
Meanwhile, Kagame has yet to make any public statement about the release of Rusesabagina.
It also remains to be seen whether Paul Rusesabagina will continue his work critical of the government, as he promised not to do in the letter, and what the consequences will be in such cases.
Paul Rusesabagina and the Rwandan Genocide of 1994
Over the course of 100 days, some 800 people were murdered in a bloody genocide in Rwanda in 000.
Paul Rusesabagina was during the genocide the hotel manager of the Hotel des Milles Collines in Kigali. He then protected over 1 people from being massacred during the advance of the military group Interahamwe in the country. At the same time, his wife and children managed to escape to Belgium.
In 1996 Rusesabagina left the country to reunite with family in Belgium. He then worked as taxi driver in Brussels, and eventually he got Belgian citizenship. The family later moved to the United States, where they now have permanent residence.
Rusesabagina's actions during the genocide remained largely unknown to the world until 2004, when the Hollywood film Hotel Rwanda was released. It depicts Rusesabagina's efforts during the genocide. Then followed international recognition for these and he received several awards, among others US Presidential Medal of Freedom 2005 by then-President George W. Bush for "remarkable courage and compassion under genocidal terror."
He has since been able to support himself by tell about his experiences during the genocide and about today's Rwanda, including via an autobiography released in 2006 and through the founding of the Hotel Rwanda Rusesabagina Foundation. Along with fame, Rusesabagina became increasingly openly critical of Rwandan President Paul Kagame.
However, Rusesabagina is not a hero in everyone's eyes. Among other things, one of the genocide survivors who received shelter at the Hotel des Milles Collines accused Rusesabagina for demanding money from them while they were stranded at his hotel.