"The critical tone does not work here in Sweden. This is actually something positive, something historical. " These are comments that have landed in my inbox since the European Commission presented its bill on corporate responsibility for human rights and the environment. But the law that would protect human rights for workers around the world is now proposed to apply only to 1 percent of companies. Why should we rejoice then? It writes Hanna Nelson, policy manager at Oxfam Sweden and advisor to the think tank Global Challenge.
On February 23 adopted European Commission a bill which was both long-awaited and debated. The proposal applies to corporate responsibility for human rights and the environment, so-called due diligence. The proposal means that companies selling goods and services within the EU must take responsibility for human rights and the environment within their own operations and at the supplier level. In addition, the people who suffer from corporate violations must be able to receive compensation.
Surely it sounds reasonable, maybe even obvious? Nevertheless, some representatives of Swedish business and industry rejoice over the limitations in the bill. Other companies, including Ikea, Ericsson, Haglöfs together with about a hundred others calls for more comprehensive legislation which applies to all companies and the entire supply chain. Why? And what is it that makes us at Oxfam and many other civil society organizations have expressed dissatisfaction with the bill?
The legislation was raised for the first time at EU level over two years ago. EU Commissioner Didier Reynders then declared that it "Can completely change the rules of the game for how companies conduct their business and act at the supplier level". It was an approach that was welcomed by us that has long pointed to the fact that volunteering in relation to corporate responsibility for human rights and the environment in practice means that widespread violations of human rights and the environment may continue. Properly drafted, this bill would be a historic opportunity for EU Member States and companies to take full responsibility for human rights. It would also be a victory for the hundreds of thousands of people who have fought for this bill for several years and not least for the people who have been affected by corporate action without the possibility of receiving compensation. It would also be a recognition that the current system of handing over responsibility to the good will of companies is not enough.
So why are there so many of us who are not happy with the proposal? And why have I decided to ignore the recommendations not to be critical?
The criticism concerns the extensive ones restrictions and possible loopholes contained in the Commission's legislative proposal. The proposal only covers the largest companies. This means that 99% of companies in the EU are not directly affected. Hardly enough to change the rules of the game. The proposal also contains possible loopholes that could mean that companies can escape responsibility, by transferring parts of the responsibility to subcontractors. In the worst case, these loopholes could undermine the ambition of the proposal and make it difficult for people affected by corporate violations to demand justice.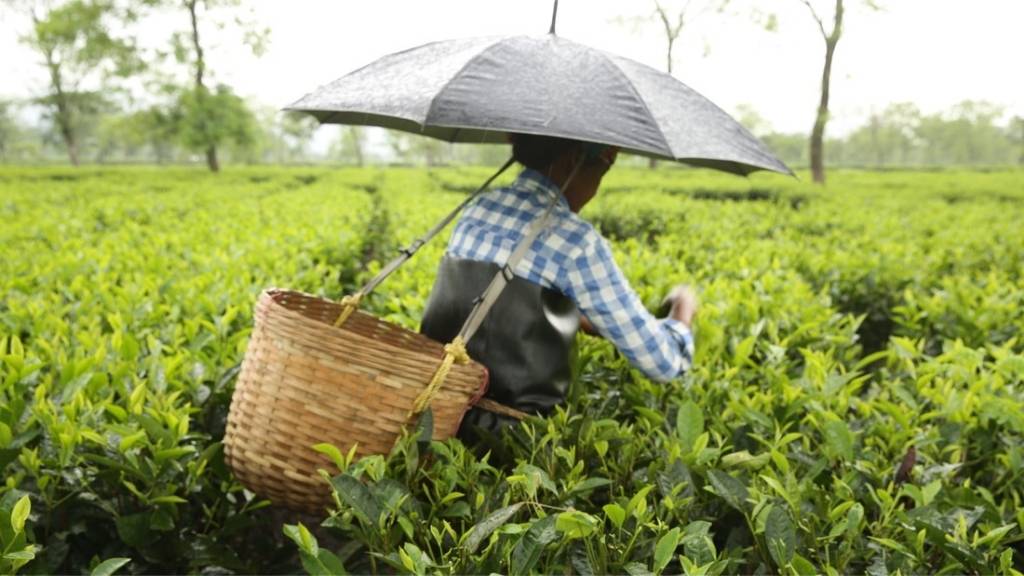 Many European companies contribute to human rights violations and the environment in their operations and in their global supply chain. You can read revelations almost daily about textile factories where clothes are sewn by children, food grown by people who work under slave-like conditions, or human rights defenders who have been murdered while defending the land exploited by foreign companies. Oxfam has over the years been able to show that the people who grow the food on our tables, including rice, vegetables and fruit, have almost no influence over their situation and rarely have an income to live on, while companies make big profits - and at the same time avoid being held accountable for the violations they contribute to. That is why it is our duty to be critical of a bill that is not comprehensive and ambitious enough and to remind ourselves of what is at stake.
It is a privilege to sit in safety and decide whether we should be critical or not. And with privilege comes a responsibility. A responsibility in solidarity with the people around the world who do not dare to raise their voices for fear of reprisals. And for the people who lack platforms to make their voices heard.
There is no doubt that volunteering in relation to corporate responsibility is not enough and that human rights violations and miserable working conditions are not about individual events, but instead are something that happens at almost every supplier level. It is a result of an outdated business model where the profit interest completely controls the companies' actions. Therefore, legislation that challenges this is required. The positive is that the last word has not yet been said. A process is now beginning in which Member States and the European Parliament will have their say. The final law must cover all companies, regardless of sector and size, and close all loopholes that risk companies can escape liability. Only with clear and equal rules of the game for all companies can we protect workers and local communities. Only then can we rejoice!