Since the Taliban took over the Afghan state in 2021, everyday life looks different for most Afghans. Their economic opportunities and women's rights have been severely limited. munisa Rashid, communicator at Swedish Afghanistan Committee (SAK), is one of many women in the country who are no longer allowed to start their dream education or dress how they want.
27-year-old Munisa Rashid remembers the day the news of the change of power reached her in August 2021. She worked as a communicator at the World Bank and was in the office when she heard gunshots being fired in the street and how people began to evacuate the office.
- Everyone was afraid, especially women, she says.
When Munisa Rashid escaped from the office, she tried to find a way to get home, but there were no cars on the street. She had to walk home, which took her two hours – but there were no other options. During this time, her family was very worried about her and asked many times where she was.
- It was a very bad day and it was the last time I went to the office, says Munisa Rashid.
Due to the new rule of the Taliban, the World Bank decided to end its program in Afghanistan that Munisa Rashid was working on, and she thus lost her job. She was the sole breadwinner in her family, which meant that she and her family faced great financial difficulties, just like many other families in Afghanistan. Munisa Rashid had to look for work at international organizations, as it was one of the few places where women were still allowed to work.
The new everyday life for girls and women in Afghanistan
The Taliban's takeover of power in Afghanistan has meant a greatly deteriorated situation for girls and women in the country. In 2021, girls were banned from attending high school, and in early 2023, the Taliban extended the ban on women's and girls' education to include universities. The ban affects 80 percent of all girls and women in the country, according to UNESCO's estimate. And it is not only on the education front that things have gotten worse in Afghanistan. In 2023 is estimated 28,3 million people, which is two thirds of the population, be in need of humanitarian aid.
In June 2022, Munisa Rashid finally got the role of senior communicator at the Swedish Afghanistan Committee (SAK). But she has experienced major changes in her everyday life with the Taliban's takeover of power.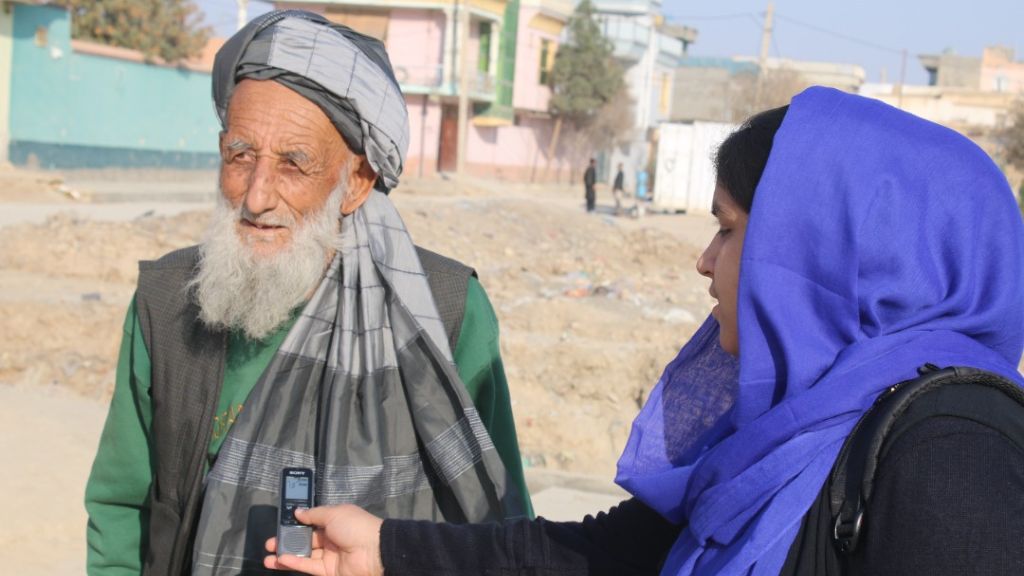 The new regime not only affected her work opportunities in Afghanistan. Before the university ban, Munisa Rashid wanted to start a master's degree, but she felt apprehensive about such a decision because of the Taliban's views on education for women. She had a concern about both the social norms and whether she would be able to finish her degree program.
She can also no longer dress how she wants or leave the house without a male guardian. Her hobby of photography has become difficult, as she is no longer allowed to take pictures anywhere, as it requires permission from the Taliban. Despite Munisa Rashid's new everyday life, she decided to turn down a scholarship for a trip to Italy. She chose instead to remain in Afghanistan.
- Because my family, my country and the women in Afghanistan need me and we have to keep fighting, we can't leave everything behind, she says.