Two brutal murders of women in February were the starting shot for the ongoing demonstrations in Mexico. Gender-based murder of women is a growing problem in the country. Activists are now trying to get the president, the media and society to take responsibility.
National protests have erupted in Mexico in response to two murders of women in early February. Twenty-five-year-old Ingrid Escamilla was murdered by her boyfriend who was arrested by the police after the act. Leaky photos of her mutilated body were published on the front pages of the Mexican newspapers Pasala and La Prensa. Shortly afterwards, seven-year-old Fátima Aldriguett Antón disappeared after school. The girl was found dead four days later in a black plastic bag dumped in a ditch.
The two brutal murders of women and the media's actions after the act shook and upset many Mexican women. One of them is Daniela Gutierrez Andrade, a twenty-five-year-old student who was born and raised in the capital Mexico City but has lived in the United States for four years. In a written interview with Utvecklingsmagasinet, she describes her feelings after the deed:
- I feel anger and hopelessness. After looking at a picture of Fátima smiling, I cried for a while. I wish I could convey how frustrated I am and have been since the murders and of the reactions on social media.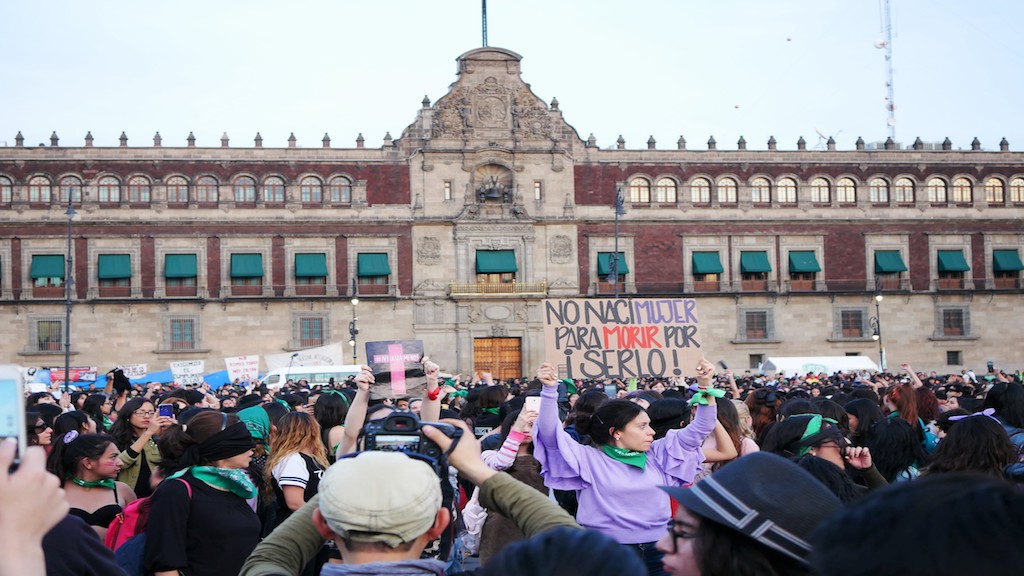 On Valentine's Day, February 14, gathered around 200 activists outside the Presidential Palace in Mexico City to protest the escalation of violence against women. To get President Andrés Manuel López Obrador's attention, activists spray-painted the building with graffiti and shouted "not another murder." Outside La Prensa's newspaper editorial office, protesters shouted "the press is complicit", to demand responsibility for the pictures published on Escamilla's dead body.
On March 9, the day after International Women's Day, one was also organized national strike by various women's rights organizations called "Un Dia Sin Nosotras", which means "a day without us." Among other things, women were encouraged to stay home from work and study and not to use the internet. It was a kind of silent protest and an attempt to make an impression by showing how much women contribute to the country's economy.
- There have never been so many people demonstrating against violence and inequality between the sexes as there are now. You have to live under a rock to not notice the revolution happening, says Daniela Gutierrez Andrade.
Every day murdered ten women and girls in Mexico. "Femicide", or homicide, can be defined as "A sex-based murder of a woman or girl by a man". IN a report by Amnesty International Mexico, states that between 2007 and 2017, the number of murders of women has almost tripled. Between January and September 2019, 748 murders of women took place in the country.
- I wish I could say that I was surprised when I heard about the murders, but I was not. We have a huge problem in Mexico and unfortunately Ingrid and Fátima are just two of many women who will never come home again, concludes Daniela Gutierrez Andrade.