Menstruation has long been a taboo subject. The FUF magazine met Madeleine Fogde, program manager at SIANI. The bailiff has followed the development on the subject during his work to adapt toilets to girls' needs and to inform about menstruation and menstrual protection.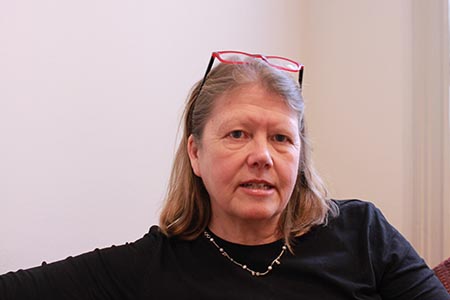 We are met by Madeleine Fogde's energy when we step into an unassuming office in the Garrison on Östermalm. She offers us something to drink and shows us into one of the smaller conference rooms to get us ready. Fogde's commitment shines through and she seems eager to start the interview and get to tell about her experiences and opinions on the issue of menstruation. She explains that the work she does at SIANI is not about menstruation, but that she worked with sanitation and women for a long time during her professional life.
Crucial for girls and women to be able to take care of their hygiene is that there are functional toilets. When Fogde first came to Mozambique in the early 90s, she saw toilets that she describes as completely unusable. Her task was to develop more sustainable sanitation systems. The first thing she took the initiative to do was ask the girls what they were missing in the school toilets.
- What do you think was at the top of the wish list? Fodge asks us.
We look at each other questioningly and mumble that we do not know.
- A door, she answers.
In order for us to understand the problem of sanitation and menstruation, Madeleine Fogde draws a picture. When she started working in the schools in Mozambique, the toilets were so that you first had to go straight across the schoolyard to use them. The water pump where you could wash your hands was centered in the middle of the schoolyard.
- Everyone sees who goes to the toilet so it is very hard, I was out and worked a lot in schools so I noticed it myself, you were very exposed when you went to the toilet, says Fogde. To make it feel safer for the students to use the toilets, the latter were placed more in the shade, with water just outside the toilets.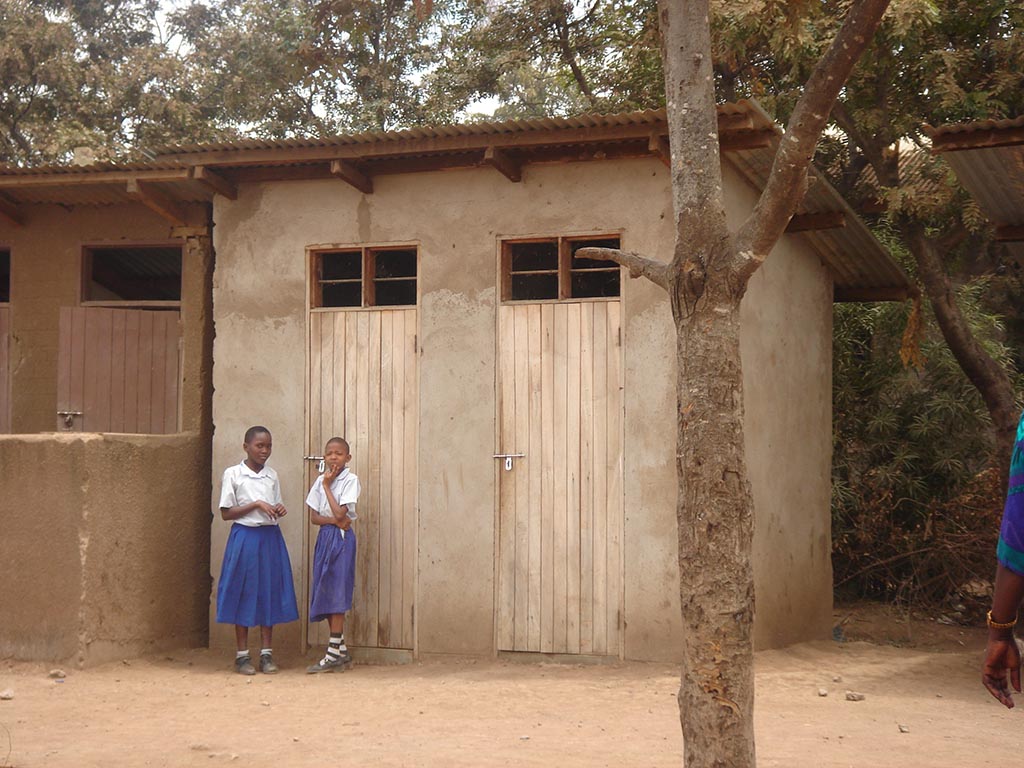 Access to menstrual protection is also a major problem. During his time in Mozambique met Madeleine Fogde women who could not afford to buy menstrual pads. Instead, they could use gravel, twigs or eaten corn cobs.
"Terrible, because it can lead to infections and serious diseases," she says.
One of the solutions could be the menstrual cup, Fogde believes.
- A menstrual cup can be used for several years and is therefore cheaper in the long run, which gives more women the opportunity to buy it. In addition, it is good from an environmental perspective. Sanitary napkins, for example, contain dangerous plastics that are not degradable, and both sanitary napkins and tampons are a disaster if they end up in toilets and drains, says Fogde.
Today, Fogde believes that the taboo around menstruation has disappeared compared to before. This applies just as much in Mozambique as in Sweden.
- The development has been incredibly fast, and Mozambique is definitely at the same level as all countries, says Fogde emphatically.
At the same time, there is still a lot to do, even in countries that are commonly referred to as high-income countries. "Period Poverty" is a concept that has grown in recent years, and has created debate, especially in the UK. These are women who stay home from work and school because they cannot afford to buy sufficient menstrual protection.
- Women lose out on this in the long run, it's tragic. I think we know far too little, says Fogde who thinks that it happens in Sweden as well.
In Sweden, it is also being discussed whether VAT on menstrual protection should be removed. Among other things, a pharmacy chain has had a campaign where they lower the price of their own menstrual protection, corresponding to today's VAT, which is 25 percent. The bailiff thinks that VAT should be removed completely, from a gender equality point of view.
We ask Madeleine Fogde how to proceed from all this, what needs to be done? There have been no new types of menstrual protection, but women have the same range of products as in the 70s.
- We must encourage innovation, perhaps have competitions with female innovators. Who knows, there may be great solutions for the future, says Fogde.