Young people living in rural Burkina Faso face an uncertain future with many challenges. Climate change threatens the country's agriculture while new norms and methods drive societal development forward. "Half of those I have interviewed say that the rainy season has changed during their lifetime," says Hanna Sinare, researcher at the Stockholm Resilience Center.
Burkina Faso is a coastless country located in the Sahel region of West Africa with a population of 20 million. Over 40 percent of these live in absolute poverty, according to World Bank. The country has in recent years experienced increased violence from, among others, religious extremists, but has also according to a survey of World Economic Forum one of the world's most welcoming populations.
Hanna Sinare has conducted field studies in Burkina Faso where she has interviewed young people living in rural areas about the opportunities and difficulties they see in the future. Young people in Burkina Faso are today seen as a resource that can renew agriculture and take over from the older generation who have farmed the land for a long time, but they can also be seen as a problem as unemployment increases and contributes to the country's instability.
- Therefore, it is important to interview young people and talk about what they themselves want, so that you can get a more nuanced picture. In my research, I am interested in this because I want young people to have the opportunity for a meaningful future where they can establish themselves and find employment independently, says Hanna Sinare.
Climate change is hitting hard
The Sahel region of Burkina Faso is one of the regions most likely to be affected by climate change. Temperatures may rise between three and five degrees by the year 2050. The rising heat makes it difficult to work and concentrate in school during the hottest months. The temperature will also exceed what is optimal for several crops, which will lead to poorer harvests now and in the future.
- The rain pattern will also change. The rainy season can be shorter and more irregular, which will make it more difficult to grow. Half of those I have interviewed say that the rainy season has changed during their lifetime, ie in 15 to 24 years, which is consistent with research from rain data for the Sahel area in general, says Sinare.
The rain that affects the harvests also makes it difficult to plan families' finances, which leads to extra vulnerability. It is now increasingly common for more young people to be attracted to livestock farming and small-scale mines in the country, but preferably the young people interviewed by Sinare want to go to school and work as teachers, doctors and judges.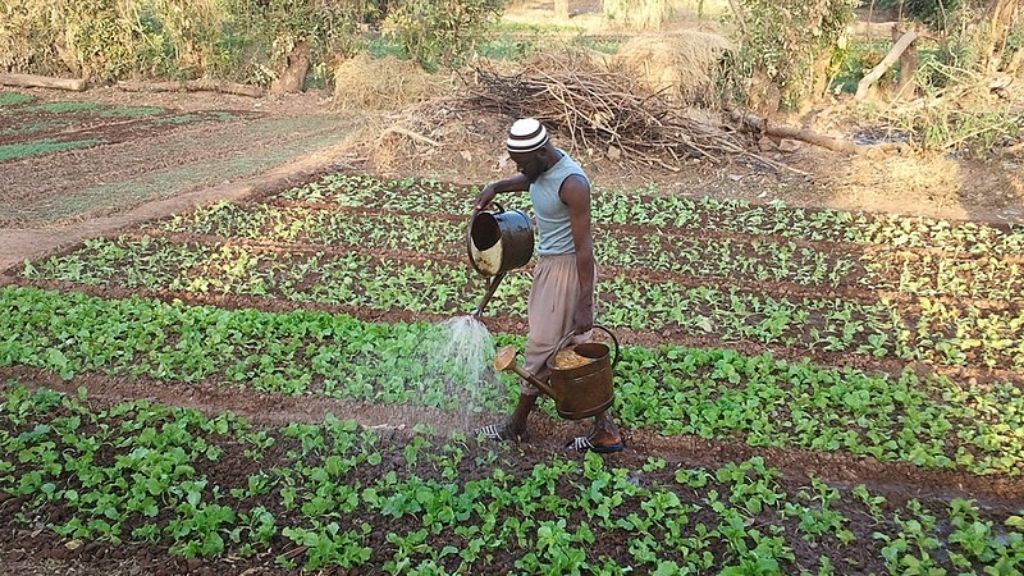 The role of women in society
There are also differences in the opportunities that young men and young women have. Women are expected to work more at home and generally have less time to spend on their own projects. The tradition is also that women who marry move to their husbands' villages and unmarried women may therefore be unsure of where they will be in the future and less likely to start their own business where they are. There has been some change in these attitudes, although it may not have taken hold in the countryside yet.
- When I interviewed parents, they say that they raise sons and daughters equally and that they see education as something important for both men and women. But it may be a bit because I was the one who asked the questions. When some local research assistants did interviews, some parents said that they raised their children differently, says Sinare.
Sustainability and the environment
In addition to gender equality, sustainability is an important part of agricultural development. Many young people that Sinare has met are aware of how the use of environmentally hazardous substances: pesticides and mineral fertilizers, affects them and the soil. But there are no protest movements like Fridays for Future in Burkina Faso that are campaigning for a better climate policy. Protests are something you could have imagined in the country that is so much affected by climate change. But of the young people that Sinare has interviewed, very few have access to the internet. Then it becomes very difficult to take part in movements that take place around the world. What is needed then for the farmers to choose sustainable agriculture?
- In order for farmers to want to apply a more sustainable agriculture, it must be possible to live on their work, not only so that they can eat their fill but also so that they can cover school fees and take care of the sick in the family, says Sinare.
Organic fertilizer needs to become more available so that it can meet farmers' demand. The farmers would also benefit from refining the products themselves and selling them at a higher price. With the surplus, they could think about changing and improving instead of just staying afloat.
- Many farmers today grow different crops and there is already a lot of knowledge, but what is needed are educations that link lived knowledge with knowledge of systems. In order to conduct effective research in the area, we must address the issues that are important to people locally and understand what their situation looks like, Sinare concludes.