The combined effectrna of climate change, coronavirus pandemic and the war in Ukraine puts pressure on living standardsone in the world. The UNDP's annual report warns that human development has deteriorated in nine out of ten countries in the world. South Sudan is one of them.
South Sudan is one of the world's poorest countries. Roughly 80 percent of the population in the country lives in poverty, according to Sweden's aid authority Sida. Many years of internal conflicts combined with the effects of climate change and recurring natural disasters have meant that a large part of the population in South Sudan is in great need of humanitarian aid, according to World Bank. The country currently has an average lifespan of 55 years, which is approximately one years shorter than the measured figure 2019.
Now the effects of the pandemic and the war in Ukraine threaten to devastate the country's economy further through the rising global food and energy prices. The population of South Sudan is 12 million and 7,7 million of the residents face severe food insecurity, according to World Food Program (WFP). The hunger crisis in South Sudan has worsened rapidly and people are struggling to find food to survive.
One consequence of food insecurity is that girls run a greater risk of forced marriage and child labour instead of going to school. This year, 4 million girls have been victims of forced marriage, up from 2,7 million in 2021, reports FN.
Human development is going backwards in nine out of ten countries
In September 2015, vthe earl's leader de global goals, or Agenda 2030 as they are also called. The global goals consist of 17 goals and 169 sub-goals aimed at eradicating poverty, preventing climate change and creating peaceful and secure societies around the world.
In an interview with Utvecklingsmagasinet, Måns Fellesson, coordinator for the international implementation of Agenda 2030 at the Ministry of Foreign Affairs, says that there is no global goal that has gone unnoticed by the pandemic and the war in Ukraine. These events have made the uphill climb to achieving the global goals even steeper.
- It increases the risk that people will start to see Agenda 2030 as a utopia, he says.
United Nations Development Program (UNDP) latest report shows that human development is going backwards in nine out of ten countries in the world. For the first time in 32 years, the global HDI level has fallen two years in a row. Developments are back at 2016 levels, meaning that five years of improvements in global health and living standards have essentially been erased. The corona pandemic and the war in Ukraine combined with climate change have hit Latin America, the Caribbean, sub-Saharan Africa and South Asia hard – which are the regions where the HDI has fallen the most.
The proportion of the world's population living in extreme poverty, equivalent to 1,9 dollars a day, has decreased from 70-80 percent to 10 percent since the eighties. If, on the other hand, you make a shift and add another dollar, i.e. 2,9 dollars a day, then 85 percent of the world's population lives on that amount, says Måns Fellesson.
- A convincing majority of the world's population is in relative or absolute poverty, he says.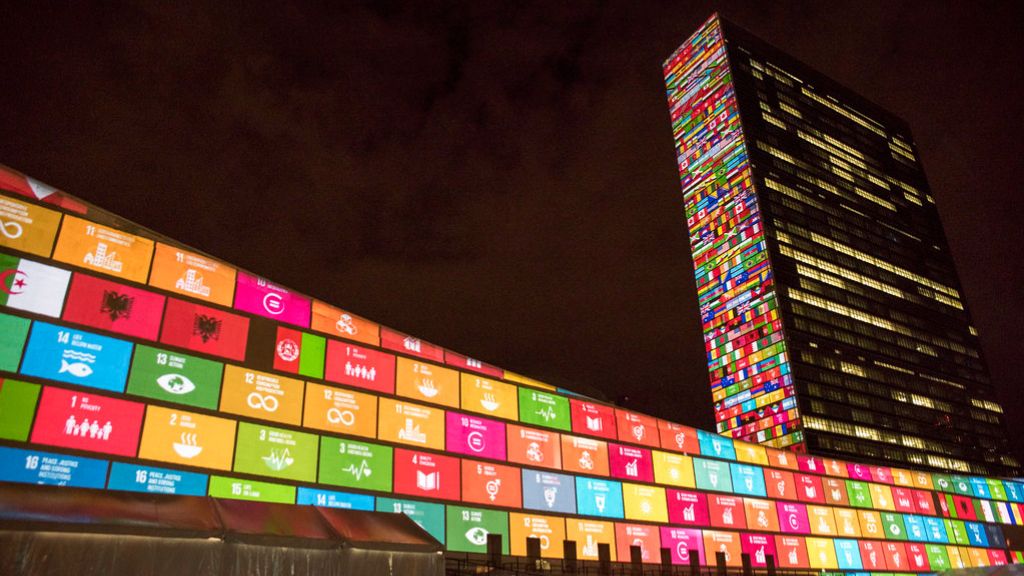 The financial space for several countries has basically become non-existent in recent years, not least for the 56 countries that have become so deeply indebted that they no longer have access to the global capital market. Richer countries like Sweden have been able to maintain their economy through large investments from the state.
- Very few countries have had that kind of financial space, says Ulrika Fashions assistant secretary-general and head of the department for external relations and advocacy within UNDP.
Halfway through the agenda, you need to remember that there are no quick solutions to global challenges, but rather slow changes that make the education system, equality and democracy develop in a positive direction, says Måns Fellesson. In this way, it can be said that Agenda 2030 set far too unrealistic goals right from the start, given the short time.
- Maybe you should have had a more realistic target image, says Måns Fellesson.
But even if the global goals are not realistic to reach by 2030, the agenda does not become less important, says Ulrika Modéer. Instead, it becomes even more important that we increase the pace and reverse the trend.
- We have to work on, she says.
A new course to be able to achieve the goals by 2030
In order to reach the global goals, you need to mobilize more resources, and not just money - but also control the societal resources that enable the agenda to be implemented. According to Måns Fellesson, we also need to review how we consume and produce.
- We in Europe and the Western world are wasting the equivalent of three globes and that is a big problem. It is unsustainable, he says.
Human Development Index (HDI)
HDI is a measure of prosperity which is calculated on a country's gross national income (GNI), life expectancy and level of education.