21 million people in East Africa have been affected so far this year of hunger due to global food price increases, according to Hanna Nelson, policy manager at Oxfam Sweden. Regulating speculation on food prices and long-term aid can mitigate the consequences of food insecurity in the future – especially for girls and women who are hit hardest.
- The food is not finished, says Hannah Nelson.
Crises such as the corona pandemic and the war in Ukraine have caused an alarming increase in the number of hungry people in the world. Today, there are 345 million people in the world who are estimated to be critically hungry and on the verge of starvation - even though food is available, according to Anne Poulsen, Nordic Director of the UN's World Food Program (WFP).
Girls and women are hardest hit by hunger and poverty
In the Horn of Africa, and in many other parts of the world, it is girls and women who pay the highest price in poverty and hunger. Women and girls account for 70 percent of all hungry people in the world, according to International plan. When there is a need for food or when food insecurity arises, it is always boys who get to eat first and most, while girls eat last and least, explains Anne Poulsen. The consequences faced by girls and women in the Horn of Africa through food insecurity are not only lack of food – but also the long-term health effects. And living in famine-like conditions for an extended period of time affects the health of women and girls and their longevity, says Hanna Nelson.
- There is an urgent need to recognize that women and girls are particularly affected by the consequences of hunger in the Horn of Africa, says Harlem Désir, senior European director at the International Rescue Committee (IRC).
He says that women and girls are the ones who first have to move and migrate to other countries. As a result, the risk of starvation and violence increases, and girls are the ones who are mainly taken out of school and exposed to involuntary early marriage. IRC has several programs that work long-term, where support for women and girls is prioritized. They work for women to have access to shelter and health, and for girls who have left school to return there. Harlem Désir explains that the IRC's program aims to strengthen the role of women economically through work, so that they have a greater influence in society.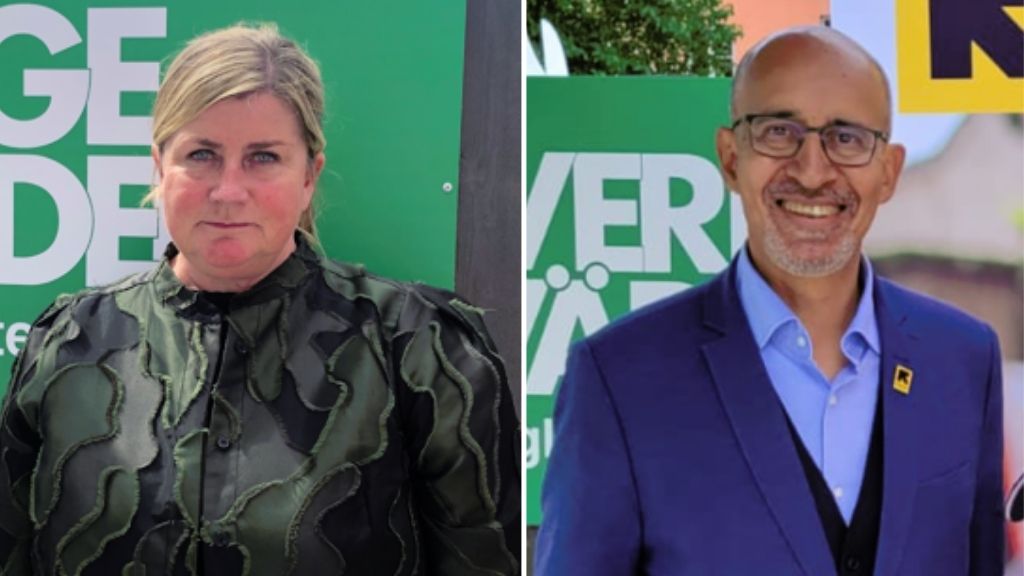 Speculation on food prices
There is a "whole palette of solutions" to mitigate the consequences of poverty and hunger, but there is too little discussion about them, says Hanna Nelson.
The grain crisis has caused speculators on raw materials to earn large sums when prices are raised, the newspaper writes About Wherelden. Speculation on world food prices means that speculators can invest in the global food market for financial gain. Global actors such as banks and hedge funds are considered to cause price fluctuations in staple foods by speculating on a future, expected price of, for example, wheat and corn, which in turn increases food prices further on the world market. This is a contributing factor to why food prices have become more expensive, increasing the risk of famine – especially in regions such as the Horn of Africa, explains Hanna Nelson.
About a decade ago, it was forbidden to speculate on food as people's right to food was considered a human right. Concerns about the availability of food lead to an increase in food prices, which is why Hanna Nelson sees a need for regulation. Speculation on food makes it possible for there to be people who make money from food prices going up, while at the same time the number of starving people in the world is increasing, she believes.
- Should you be able to speculate on food? Is it really okay to speculate on what is supposed to be a human right?, says Hanna Nelson.
FFor every percent that food prices rise, ten million more hungry people can be counted on, according to the WFP. Even before the war in Ukraine broke out, the food supply in, for example, Ethiopia, Somalia and Kenya was weakened by climate change and the corona pandemic. The war in Ukraine became another crisis for countries in the Horn of Africa because they import 84 percent of their wheat consumption. Two-thirds of the wheat the countries import comes from Ukraine and Russia. Together, the crises have caused food prices to rise by roughly 46 percent in over a year for the countries in the Horn of Africa. Anne Poulsen explains that the prices of food, fuel and fertilizer have created challenges for WFP's work, as they now have to buy wheat from other countries such as China. Rising prices mean that WFP needs to raise an additional US$73 million each month to maintain and feed the same number of people as before the war in Ukraine broke out.
Long-term aid can help countries become less dependent on imports
Anne Poulsen sees that long-term solutions will result in vulnerable countries becoming less dependent on imports. Through long-term planning, the countries can develop sustainable societies that enable populations to support themselves. She hopes that the long-term solutions will lead to organizations like WFP no longer being needed in the future.
Through long-term aid, countries can build up social security systems themselves in times of crisis, and by working long-term, aid can be used for preventive purposes. The money can be used to build climate, resilient agriculture or warning systems at rivers, explains Hanna Nelson.
- It is clear how important it is to have a functioning food system and global food security for all of us, says Hanna Nelson.