During the intensive news reporting on the Taliban regime's takeover of Afghanistan this summer, Sweden's aid authority Sida announced that they will end million payments in aid for development projects in the country.
- It will destroy development programs concerning education, health and more, says Anders Fänge, Afghanistan expert and board member of the Swedish Afghanistan Committee.
From being Sweden's largest recipient country of state aid, Sida's message is now clear - the authority can no longer finance state development projects in Afghanistan. This after the Taliban took over last summer control over the capital Kabul. Instead, the authority has decided that more support now instead needs to go through the UN and non-governmental organizations, and that parts of this year's planned development assistance should instead reallocated to humanitarian aid. This includes the most urgent needs of the population, but excludes other constant needs such as health care and education.
The lack of development aid will cause a financial crisis in Afghanistan
Anders Fänge has 40 years of experience working on issues concerning Afghanistan, including as country director for and now board member of the Swedish Afghanistan Committee (SAK) - an organization that is partly funded by Sida. He emphasizes that he, like Sida, sees the dilemma in that Swedish state funds should be made available to the Taliban. On the other hand, he believes that the effects of this extend beyond just Swedish development assistance.
- One can also not close one's eyes to the fact that it is not only Sida but the donor states of the entire western world that have all stopped development aid, says Anders Fänge.
He further explains how this is causing a government financial crisis in Afghanistan that will disrupt development programs related to education, health and more. The programs have both employed hundreds of thousands of people and largely funded an expanded health program and education for nearly eight million children. Together with a widespread drought and increasing spread of Covid-19, the now lost development aid constitutes a gap that Anders Fänge believes can be filled by humanitarian aid.
Sida redistributes parts of planned payments
In 2020, Sweden gave around one billion Swedish kronor in aid to partner organizations in Afghanistan. Distribution of aid was SEK 814.5 million for long-term development, while the remaining SEK 225.4 million was humanitarian aid. During the years 2021 to 2024, the government had planned to contribute just over SEK XNUMX billion to Sida's work in Afghanistan. Now, Sida will instead support non-governmental organizations that work for long-term development cooperation - including the Swedish Afghanistan Committee.
The week after Utvecklingsmagasinet's interview, Sida presented that they contribute further 56 one million SEK to the Swedish Afghanistan Committee as a result of the deteriorating health situation in Afghanistan after the Taliban took over.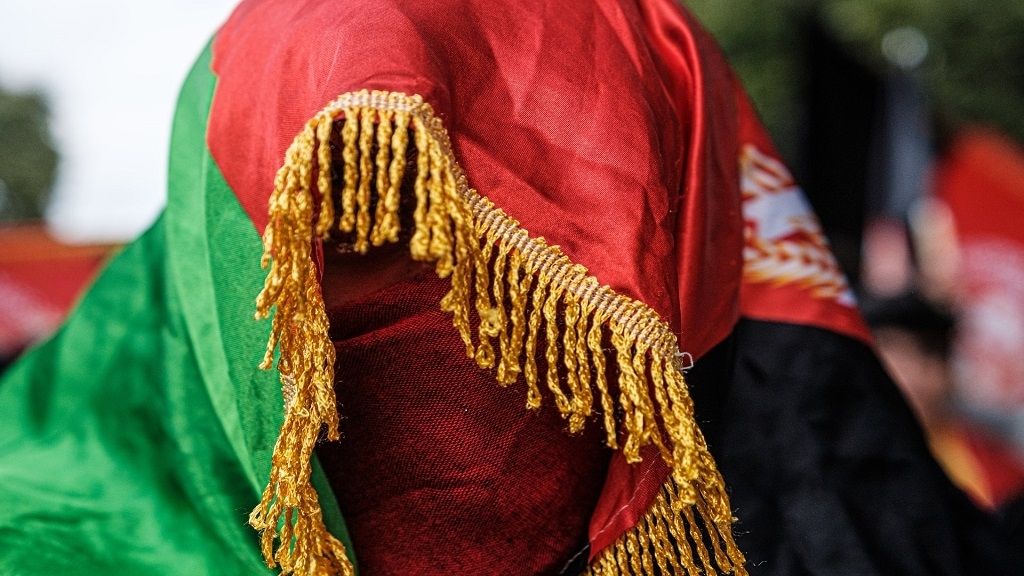 The future of Swedish development work in Afghanistan
Sida points out the importance of the last twenty years of development work in Afghanistan now continue to be conducted by these non-state actors. But Anders Fänge is skeptical of Sida's statement.
- Yes, it is not really right that the last twenty years' development work continues now. After all, almost all development aid has been cut and stopped, says Anders Fänge. He continues:
- Of course, this weakens the Taliban's ability to be a ruling state-supporting institution in Afghanistan. But it also causes a great deal of suffering and helps to accelerate the humanitarian catastrophe that is already developing in Afghanistan, says Anders Fänge.
The interview is coming to an end and regarding the Swedish Afghanistan Committee's continued work, Anders Fänge talks about how the organization has been present in the country since the 1980s Soviet proxy war, through the 1990s lawlessness and Taliban rule and the last two decades' governments influenced by the US and large parts of the rest of the international community. And even now, the Swedish Afghanistan Committee will continue to conduct development work in the country.
- As long as it is possible at all, says Anders Fänge.