Despite the Brexit chaos and political uncertainty, the small British enclave of Gibraltar in southern Spain is investing in delivering a generous climate policy. "We have reduced our emissions and expanded green areas. The goal is to have 20 percent renewable energy supply by the end of the year," said John Cortes, Minister of the Environment and Sustainability.
Despite Gibraltar's small population, the Prime Minister appointed a minister responsible for climate change to the Gibraltarian government as early as 2011. In addition, their parliament was the second first in the EU to declare a climate emergency - after the United Kingdom.
- We can always get better. When it comes to environmental and climate work, you can never do too little, says John Cortes, Gibraltar's Minister for the Environment, Sustainability, Climate Change and Education.
Gibraltar is today ruled by a coalition government consisting of the Labor Party and the Liberal Party. The climate crisis is high on their common political agenda, says Gibraltar's Prime Minister and Labor leader, Fabian Picardo.
- Last year, we launched our plan to meet the climate crisis. We intend to deliver in accordance with it. It is a process, but we believe it is possible.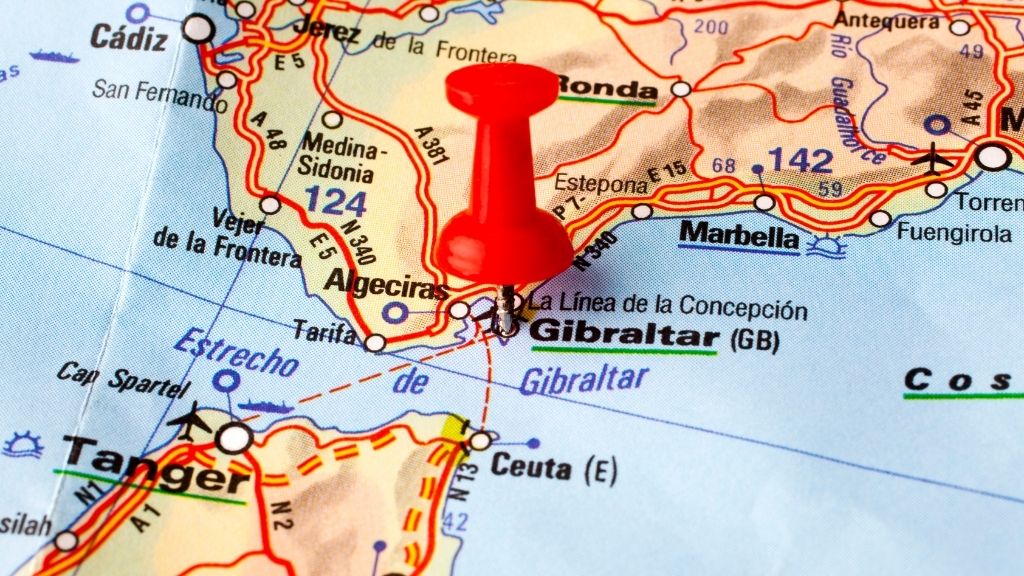 Climate change is worrying
Gibraltar, popularly known as "The Rock", consists almost exclusively of a high cliff surrounded by newly created land from the sea, also called reclaimed land. The territory is therefore particularly vulnerable when sea levels rise. Minister of the Environment Cortes considers the situation worrying.
- When the land was reclaimed, no one expected sea levels to rise. A meter rise in sea level will particularly affect the airport. Further increase would threaten the city.
The weather has also become more unpredictable, with tougher storms than normal.
- We have not experienced tropical storms as in the Caribbean with extensive losses of human life and property as a result, but sometimes it has been very close.
Brexit bad for the climate
A non-contractual Brexit is a major concern for the Gibraltar government. Gibraltar has been a member of the EU since 1972, and Brexit has proved to be a huge logistical challenge. As Gibraltar is a British territory, Britain's withdrawal from the EU means that Gibraltar is forced to follow suit. This is despite the fact that 96 percent of the population voted against leaving the EU.
"Gibraltarians have reacted with sadness rather than anger," said Prime Minister Picardo.
Minister of the Environment Cortes believes that the climate must pay the price for a non-contractual EU exit. In the event of a no-deal Brexit, Gibraltar would be forced to import several important foodstuffs through newly established ferry connections.
- We import all our food. We have no fishing industry because our waters are protected areas. If we are forced to arrange ferries to import what we need, those transports will affect the environment. A no-deal Brexit is a real concern for everyone who cares about the environment.
Deputy Prime Minister and Liberal Party leader Joseph Garcia shares the Environment Minister's view of Brexit.
- All potential solutions cost the climate. We have no other choice. An opportunity to import goods from the UK can be with freighters without coming into direct contact with the EU.
Climate initiatives are prioritized
However, the government does not see Brexit as an obstacle when it comes to continued climate work, Minister of the Environment Cortes explains.
- We have made a public commitment. Climate action will continue to be in line with EU goals. If our work differs from the EU's, it is because we do more rather than less.
As early as 2018, the government decided that internal combustion engines may not be sold or registered after the year 2030. It British Government recently chose to follow suit. Almost 40 percent of the territory consists of protected areas. In addition, it is investing in renewable energy. The Minister for the Environment is proud of what has been achieved.
- We have reduced our emissions and expanded green areas. The goal is to have 20% renewable energy supply by the end of the year. Unfortunately, covid-19 has slowed down much of that work.
Investing in renewable energy is a particular challenge for small territories such as Gibraltar. Although diesel in the power plants has been replaced by natural gas, there are plans to import solar energy from neighboring Morocco.
- Morocco does a fantastic job with solar power !, says Cortes.
The Government of Gibraltar is well aware that the territory's carbon dioxide emissions are minimal from a global perspective. It is rather a matter of treating the climate crisis as it is. Environment Minister John Cortes is hopeful for the future.
- I would like to say that we are setting a good example. Sometimes it is easier for small countries. The global impact may be small, but the local impact may be significant.
Gibraltar
Gibraltar is an autonomous British territory located in southern Spain.
The capital is Gibraltar with a population of 34. Area: 000 km². CO emissions per capita: 6.8 tonnes
Source: World Bank, 2016.