56 years ago, the UN General Assembly decided on the abolition of racial discrimination. Despite this, there is widespread and structural discrimination against indigenous peoples both in Guatemala and in Sweden.
United Nations International Day for the abolition of racial discrimination takes place on March 21. Despite the fact that the UN General Assembly decided this 56 years ago and thus founded The UN's first human rights convention millions of people are still discriminated against every day. According to the UN, racial discrimination can take many forms - ranging from the rejection of individuals due to skin color to the division of societies and genocide. What all racial discrimination has in common is that it destroys people's lives, and takes place in high-, middle- and low-income countries.
Guatemala and Sweden are just two examples of countries that discriminate against their indigenous peoples in different ways. It was last announced by the UN Committee on the Elimination of All Forms of Discrimination against CERD 2019 respectively 2020. In Guatemala, which is only a quarter of Sweden to the surface, about 40 percent of Guatemala's 17 million inhabitants belong to indigenous peoples. Including the Maya, Xinka, and Garifuna peoples. Of Sweden's just over ten million It is estimated that 20 to 000 inhabitants belong to the indigenous Sami people.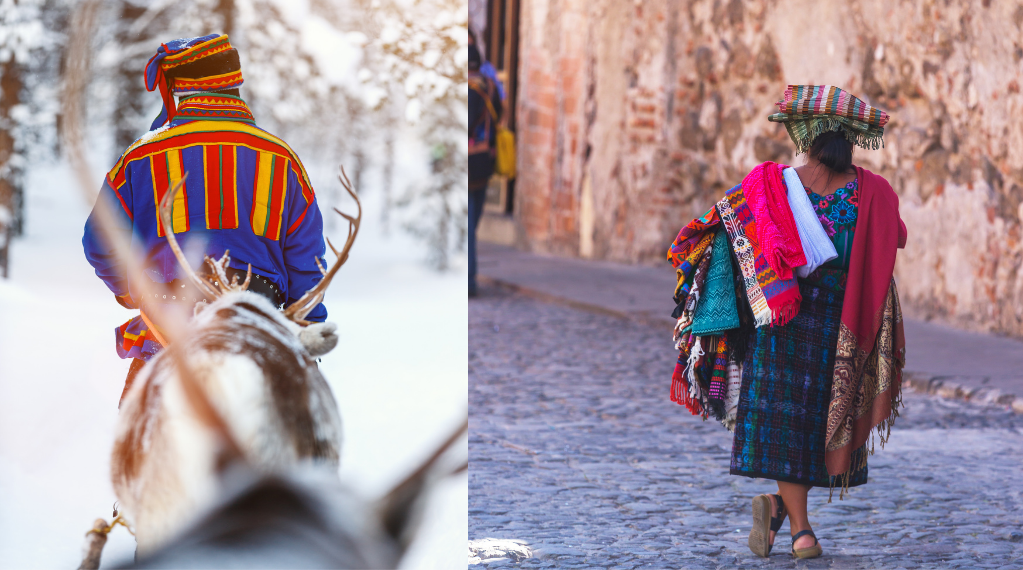 The obligation to respect the rights and traditions of indigenous peoples is found in both Guatemalan and Swedish law. In practice, however, it looks completely different, CERD's surveys show. Historical and structural racial discrimination against indigenous peoples has led to serious consequences at the individual level, including in the form of social exclusion. But discrimination also takes place at national and state level. CERD mean among other things, that the indigenous peoples in Guatemala have limited economic and political influence, which is also visible in Sweden.
The Swedish government approves mining projects in the heart of the Sami village's reindeer grazing land
A striking similarity between the indigenous peoples of Guatemala and the Sami is how their right to land is discriminated against. November 26, 2020 urged CERD Sweden to ensure that the mining projects in Vapsten Sami village are stopped, as the project takes place in the heart of the Sami village's traditional reindeer grazing lands. CERD believes that the mining projects are part of systematic discrimination against reindeer herding Sami. On 23 February 2021, however, the Swedish government made it clear that the country will not suspend mining projects in Vapsten Sami village. Nor will they change the legislation that allows for systematic discrimination against Sami villages in general.
Sweden's response to CERD is very remarkable and sends a strange message from a country that claims to protect Sami rights and human rights under international law, says Inger-Ann Omma, representative of Vapsten Sameby.
The Maya lxil people's original village was destroyed by power plants
2013 At least 17 new hydropower projects have been launched on the territory of the Maya lxil people in Guatemala. The Guatemalan government claims that the investment will lead to sustainable and economic development in the country's poorest regions. At the same time, the investment has a negative effect on the culture of indigenous peoples, he believes indigenous mayor Concepción Santaja Gómez. For example, the Maya lxil people's historic and mythical village of origin was destroyed when the Hidro Xacbal power plant was built on its land. Although a park was established to honor the Maya Ixil people, indigenous groups must apply for permission to gather at the site and perform rituals there. Indigenous leader Mario López equates government action with colonialism.
- Companies plunder and privatize the land. Colonialism continues, only in a more subtle, modern and diplomatic way, says Mario López, indigenous leader in Guatemala.
UN call
The UN repeatedly warns of ongoing discrimination against indigenous peoples in Sweden and Guatemala, and it is clear that the UN Convention on Racial Discrimination is not being complied with by any of the countries. Even if you as an individual cannot solve structural racial discrimination yourself, you can be part of the change that is required. The UN urges that you as a fellow human being should be involved in the fight against racial discrimination by reading about the history of racial discrimination in the world and the current situation, by educating yourself you can also educate and remind others about the subject and to react and act when you see racial discrimination.