From the first day of the training at IM in Lund, we learned that an important part of IM's work is to see people as rights holders and to continuously involve and build the capacity of the local population. Being now in place and actually seeing how this works in practice has been both inspiring and exciting. Although I noticed how this affected the work during my visit to Gorkha, it became even clearer when last weekend I got the chance to meet more people during my days in Arkhala and Naram.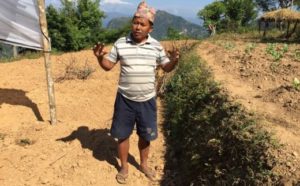 One of the clearest examples was cited by Rum Bahadur Tapa, who is chairman of one of the agricultural groups that IM, through MADE-Nepal, has supported both financially and through training and technical support. During a discussion with Rum Bahadur and the other members of the group, he told about how many other organizations have implemented various development projects in the area, but that these have usually been short-term and lacked a focus on sustainability.
- With MADE-Nepal and IM it is different. By involving and mobilizing all of us who live in society, we can see that the projects that are now being implemented are sustainable. It shows a clear will to improve the situation in the area in the long term, says Rum Bahadur.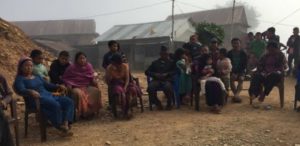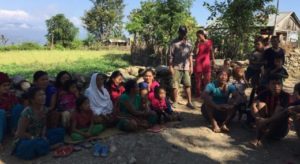 Meeting with different agricultural groups in Naram and Arkhala.
Nor is he alone in this opinion. At several of my meetings, I received confirmation that the importance of local support is a must for building a long-term, positive development for marginalized groups. For example, I saw several times how people, thanks to technical support in farming, can now themselves improve their life situation with better access to food and greater income, which means that they can give their children a better education. Another example I got was the farmers who, thanks to the formation of networks and the dissemination of information about their rights, have now managed to mobilize and gain influence in local politics, which in turn has enabled them to demand responsibility from their democratically elected leaders.
In other words, after my days in Naram and Arkhala, I am even more convinced that the only way to really create positive change is by working locally, with a rights-based mindset where people are given the opportunity for development.