Enema Arts Center is an art gallery in Rwanda with many outstretched hands to Rwandan society. It is primarily a platform for promising artists, but creative workshops are also organized for orphans, schoolchildren and women from vulnerable areas. In a country where a terrible genocide was committed almost 30 years ago, community is both a fragile and a strong concept.
It's a sunny Monday night in Rwanda's capital Kigali. In the Kacyiru district, a few reddish-brown hills away from my apartment, is the Inema Arts Center. It was founded in 2012 by the brothers Innocent Nkurunziza and Emmanuel Nkurang. There is room for ten artists to exhibit their work. In addition to Rwandans, previous artists include Ugandans, Germans and Haitians.
Timothy Akimanzi is one of the artists exhibiting at the Inema Arts Center. It turns out that he is well acquainted with Sweden. Between 2016 and 2018, Timothy Akimanzi was sponsored by the Swedish Institute for a Swedish-Rwandan exchange of art, culture and life experiences in Stockholm, Luleå and Arvidsjaur.
Inema's oldest initiative is Art with a Mission, an artist mentor program for orphans. Twice a week, the children come to Inema to paint paintings under the guidance of Inema's artists. The children's works are then put up for sale, which finances, among other things, their schooling. Art with a Mission is not just about providing an outlet for children's creativity. It is also about educating tomorrow's Rwandan artists, says Timothy Akimanzi - and teaching them to live on their art.
- If you had come here in 2009, there would only have been a studio, mwherever you go now you see that there is a lot of art here, says Timothy Akimanzi.
- Why is it important ?, I wonder.
- Art complements life. No art, no life, he says and laughs.
- The colors we put on, he says and points to my green dress, all that is art.
When the sun begins to set, a bunch of girls and boys flock in their early teens. Some of them still wear school uniforms. It is The Dancing Troupes, I get to know, another of Inema's initiatives. On Thursday afternoons, they get to learn traditional Rwandan dance. Once, the king of Morocco came to see them perform, says Timothy Akimanzi.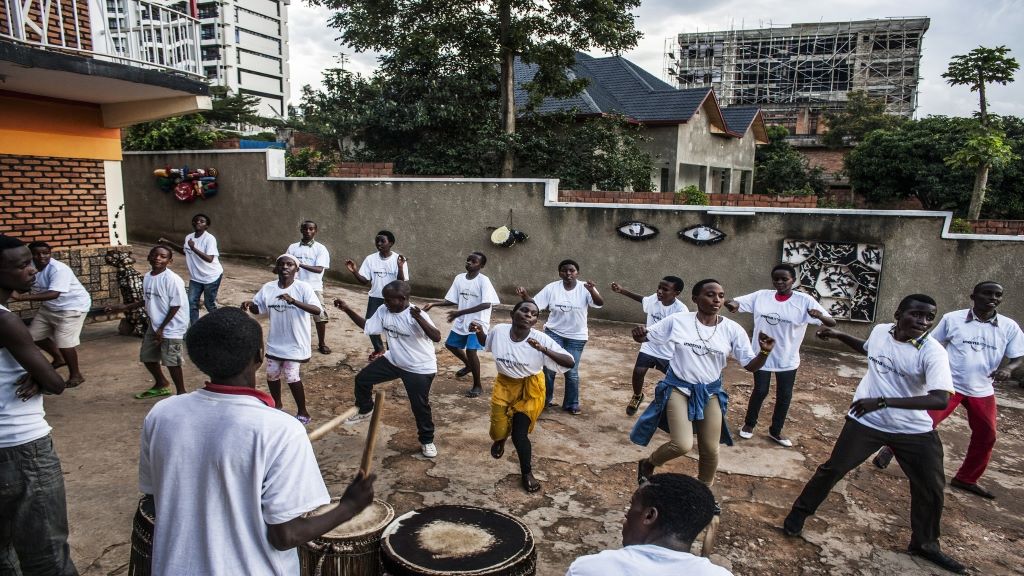 After The Dancing Troupes, when the sky is completely dark, Inema's well-attended cocktail night opens. A DJ has started playing afrobeats on the terrace. I ask Timothy Akimanzi about many of the children who participated in the artist mentor program and dance group come to visit when they get older, to hang out with their old mentors during the cocktail evenings. It does.
But it is far from only artists who come here. Among other things, I meet a diplomat from the American embassy, ​​whose large angular glasses are studded with glittering stones in almost the same colors as Inema's facade. After a while, a steaming cart of quesadillas is rolled in and a homely scent of food spreads across the garden. Despite the fact that many here have never met each other before, it feels like we are a large group of friends who have gathered to hang out.
Inema Arts Center is not just about art. It's bigger than that. Inema is a community - for orphans, schoolchildren and adults. For Rwandans, East Africans and people from all over the world. Art creates community, community creates art, if at all.
Community is not on par with how Rwanda is mentioned in the international media. I ask Timothy Akimanzi what the Swedes he has collaborated with are mainly associated with Rwanda. The answer is the 1994 genocide, and especially its ruthlessness. Neighbors killed neighbors, family members killed other family members, teachers killed students. That is why the Inema Arts Center is perhaps a larger part of the reconciliation of the genocide than is noticeable on the surface. People hang out here unconditionally - anyone can come, you just have to drop in sometime during the evening to hang out, describes one of the founders, Emmanuel Nkurang.
Perhaps this unconditionality is more effective in rebuilding the Rwandan people's soul than Remembrance, the annual hundred-day memorial period for the genocide. Namely, some claim to Kwibuka's design curbs ethnic tensions for President Paul Kagame's own political gain, rather than contributing to real reconciliation. In 2003, he forbade talking about different peoples, and the reunification concept "Ndi Umunyarwanda", "We are all Rwandans", was launched in 2013. At the same time, Paul Kagame said this in his speech at the official opening ceremony of Remembrance the seventh of April 2022:
- Imagine if we had persecuted and discriminated against those who killed our people. It would have been our right, but we did not. We saved them. We are not the same.
He thus continues that we and them between ethnic groups below Remembrance. It is clear that Paul Kagame wants to remind which Rwandans were perpetrators and which Rwandans were victims in 1994, so that the stigma of genocide can continue to be used as a political tool. Therefore, the Inema community feels like a stark contrast to the government's initiative to reunite the people.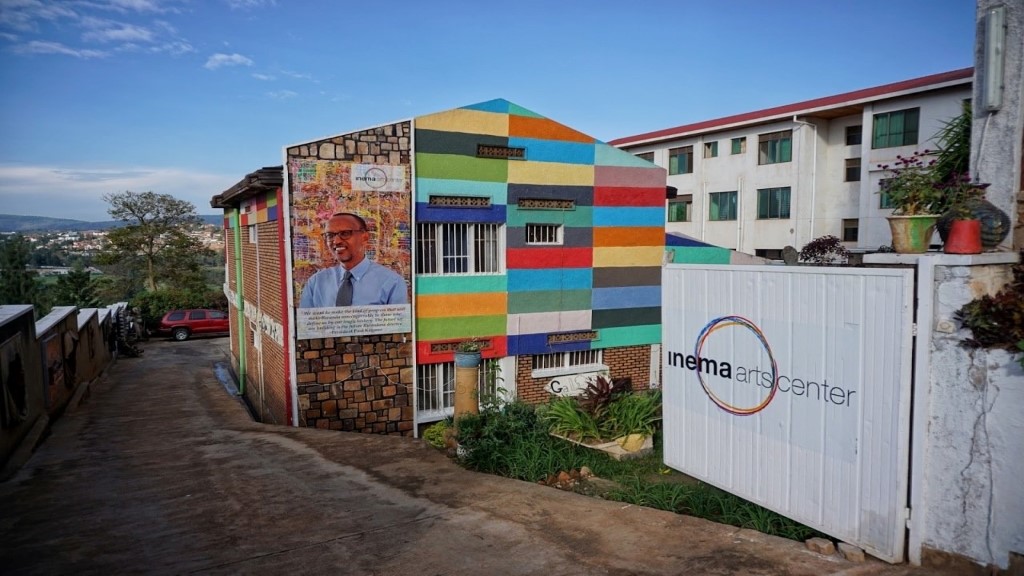 Eventually, Innocent Nkurunziza, the second founder, joins. They are six brothers in total, of which four exhibit at Inema. The brothers were born in exile in Uganda and moved back in 1997. Innocent Nkurunziza is the oldest and he attracts the eye - he is tall, moves elegantly and is dressed in a yellow satin shirt. I ask him how Inema can give back so much to society.
- Because I am responsible for everything, he answers.
In the taxi on the way home, I can not let go of that sentence. It should have been uttered by Belgium, France, the UN and the entire international community when Rwandans began being ruthlessly murdered in April 1994 after years of civil war and political instability. It should have been uttered by Kofi Annan, then in charge of the UN peacekeeping forces, and Madeleine Albright, the then UN ambassador to the United States, to prevent the genocide. It is a sentence we all have to confront ourselves with more often. I'm responsible for everything.